This amazing bungalow is a peaceful holiday home nested next to a rainforest and with stunning views of the sea! It is a perfect paradise for relaxing, lying in a hammock, listening to jungle sounds, watching birds and monkeys, enjoying the beautiful views and connecting with nature. The internet is also good for those who wish to work remotely.
The rustic house offers:
– one big room (40m2) with a double bed (1.6m), one sofa/ small single bed (1m), a shelf, table, chairs, hammock, a fan (no air conditioning but the house is very ventilated) and wifi.
– The house has 6 big glass doors, so you have an amazing view from every angle. All the doors can be covered with curtains.
– The private bathroom is an external room just behind the main room. The bathroom is rustic, with a view of the forest.
– The house is surrounded by a large private terrace with hammocks and seating and a gorgeous view over the Atlantic Rainforest. Depending on the season, the view of the bay can be a little hidden by the vegetation of the neighborhood.
– The outdoor kitchen is in front of the bungalow and is equipped with a fridge, a cooking stove (no oven!)), a sink and kitchen and cooking equipment. The kitchen and the terrace are private for the guests of the bungalow.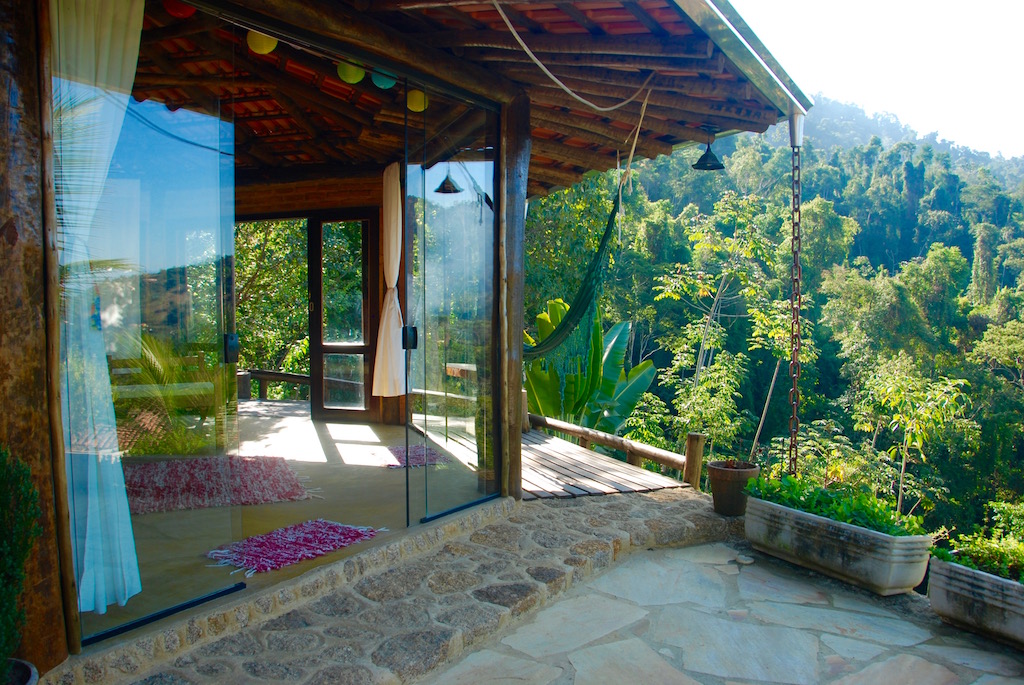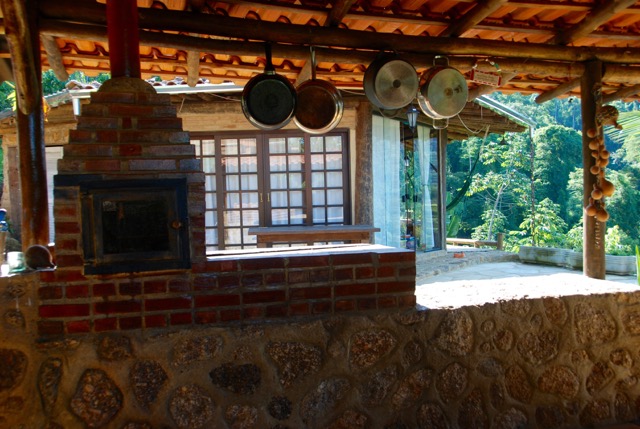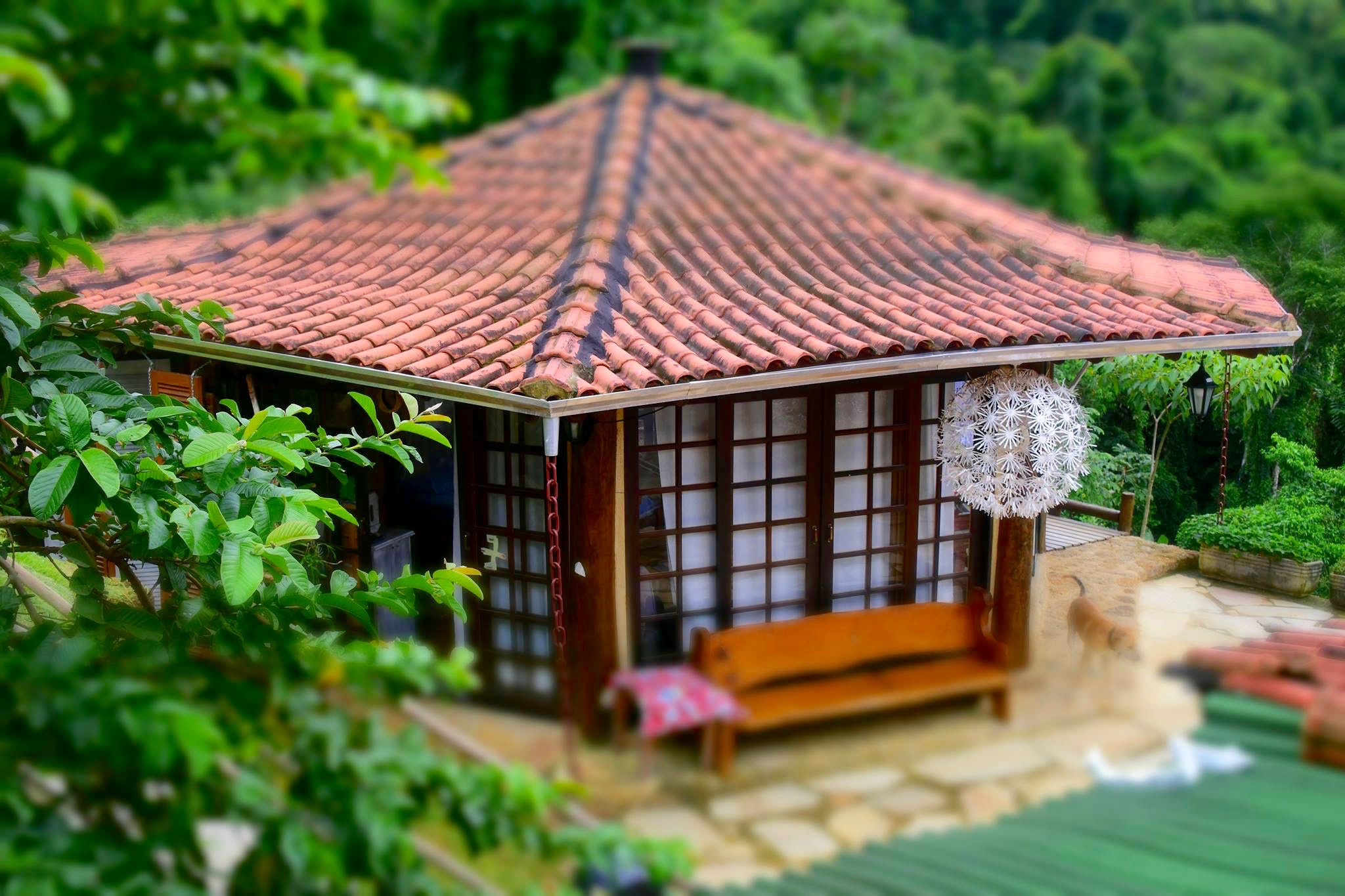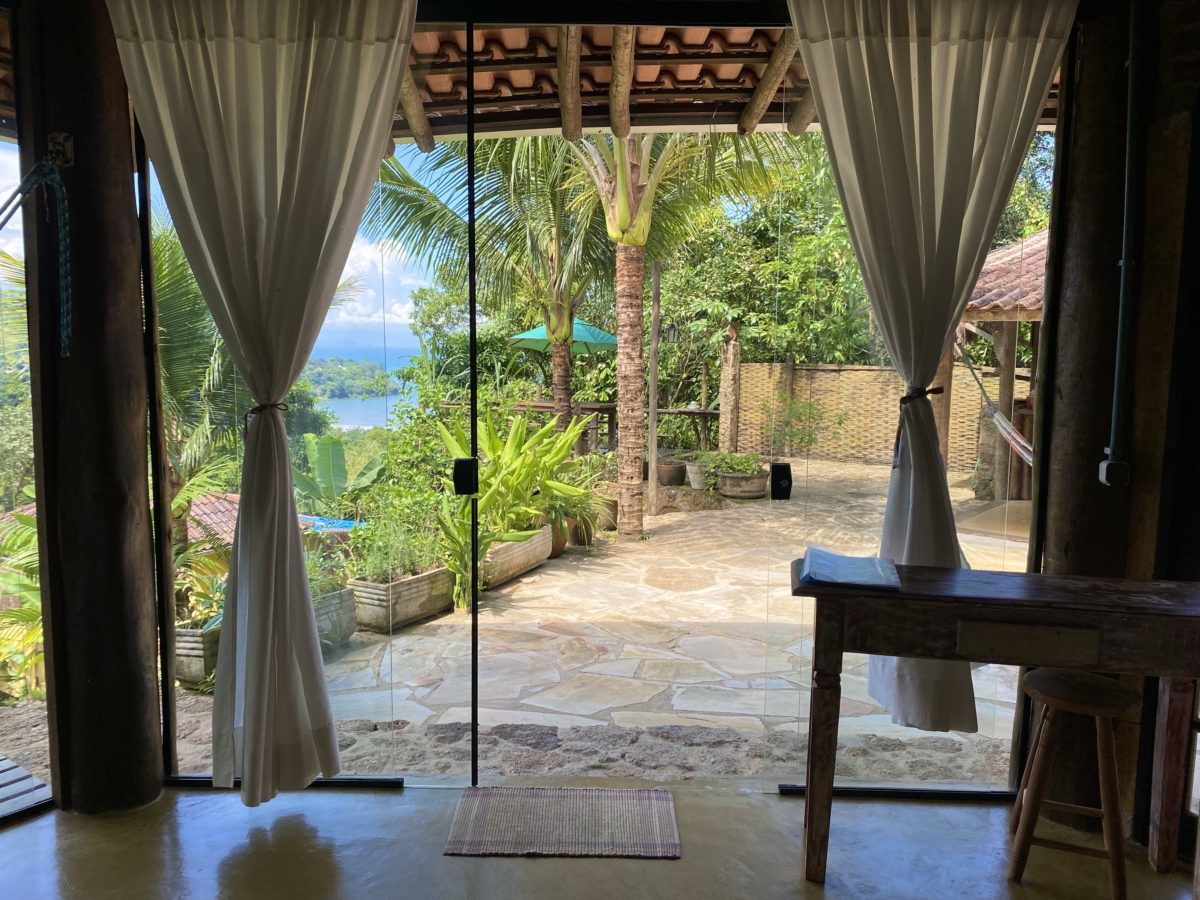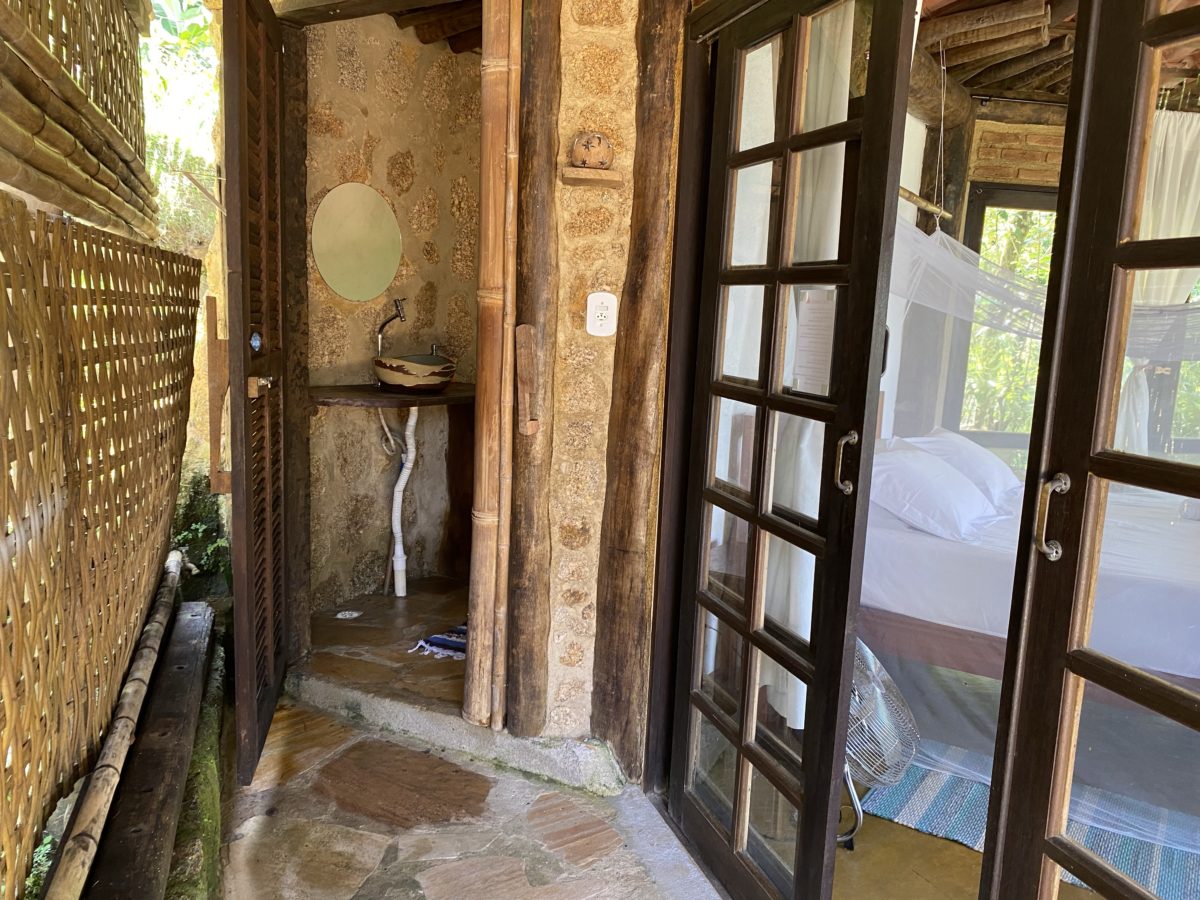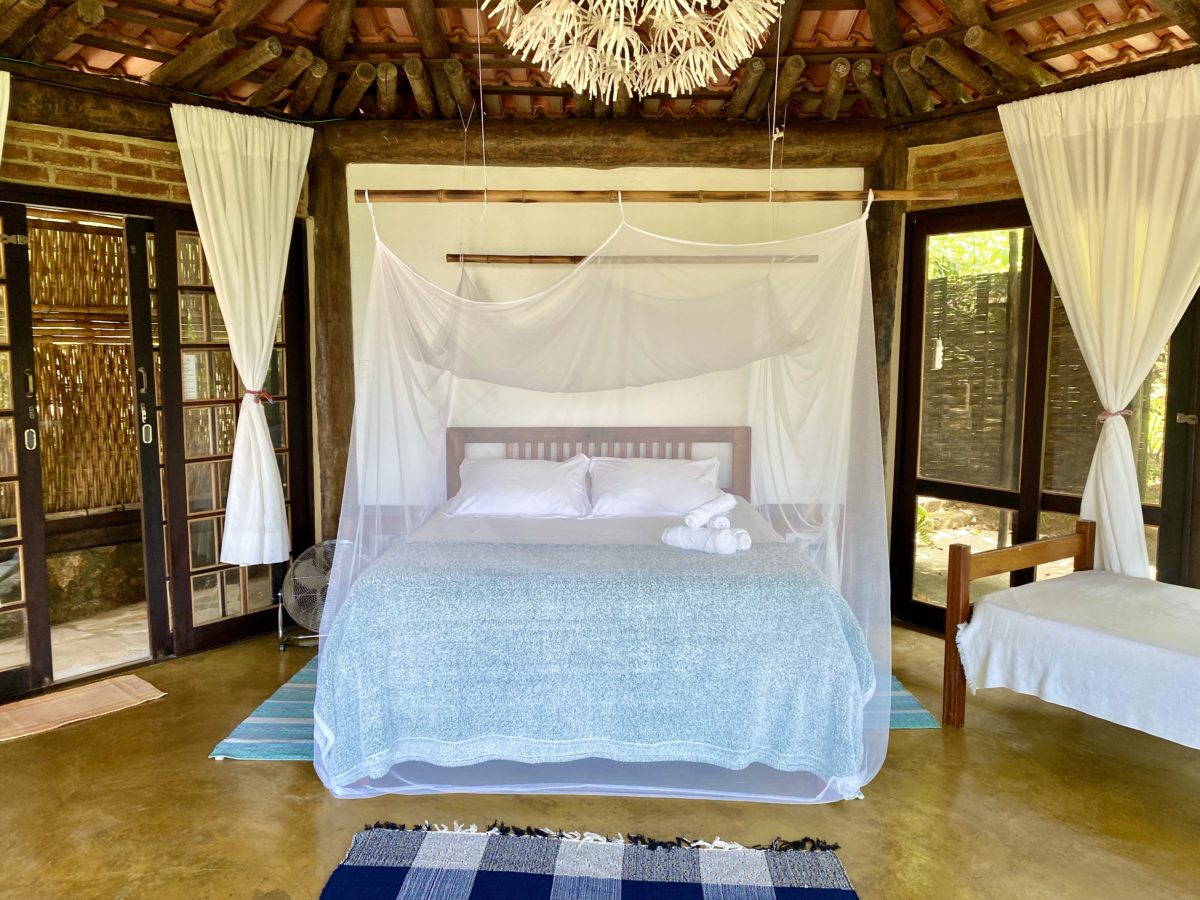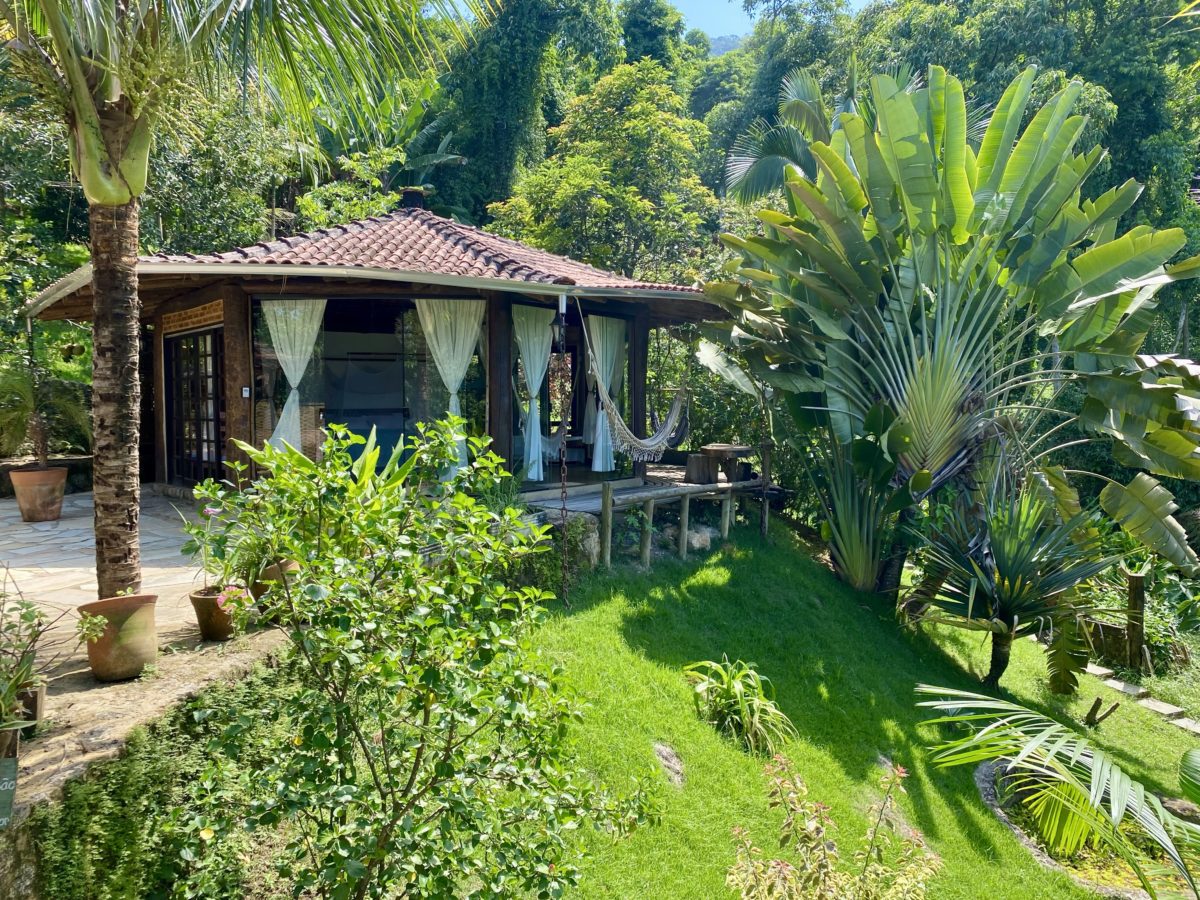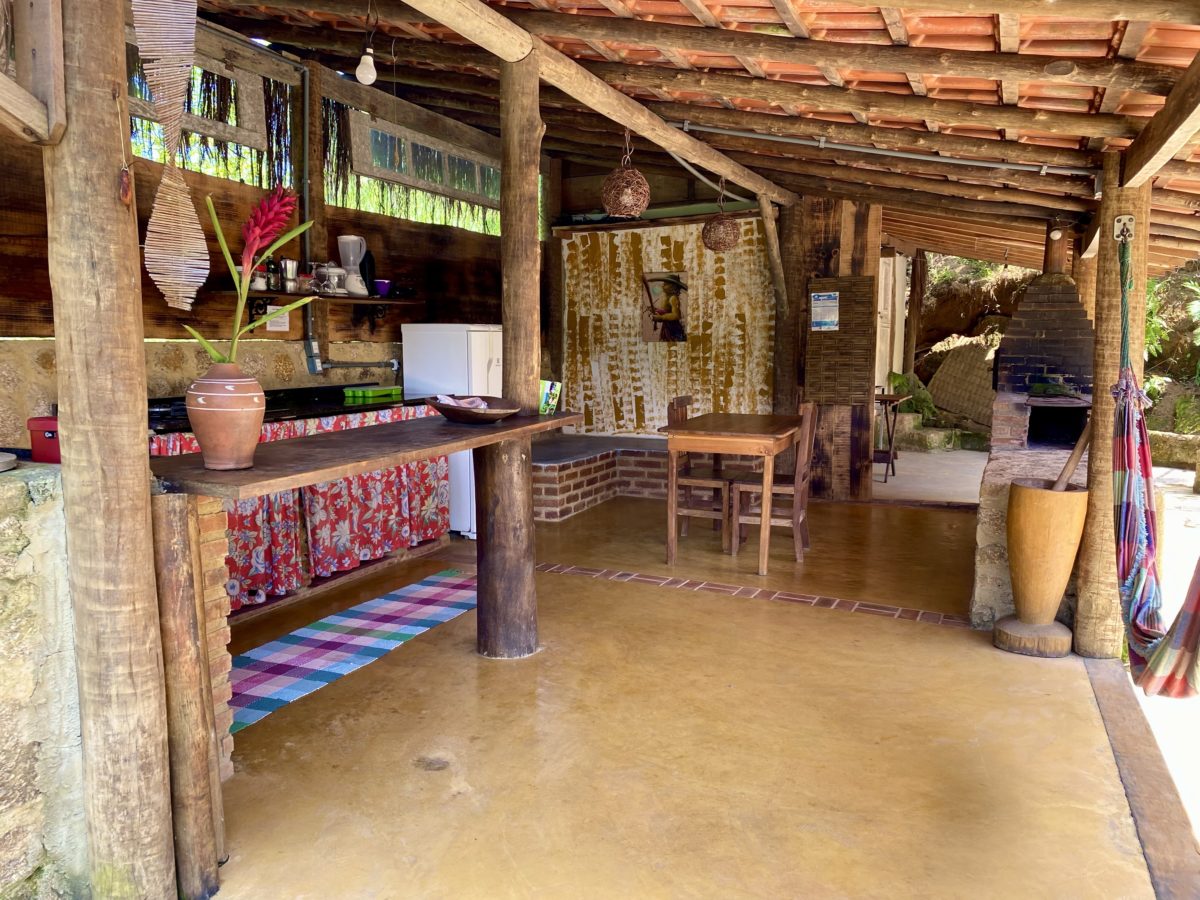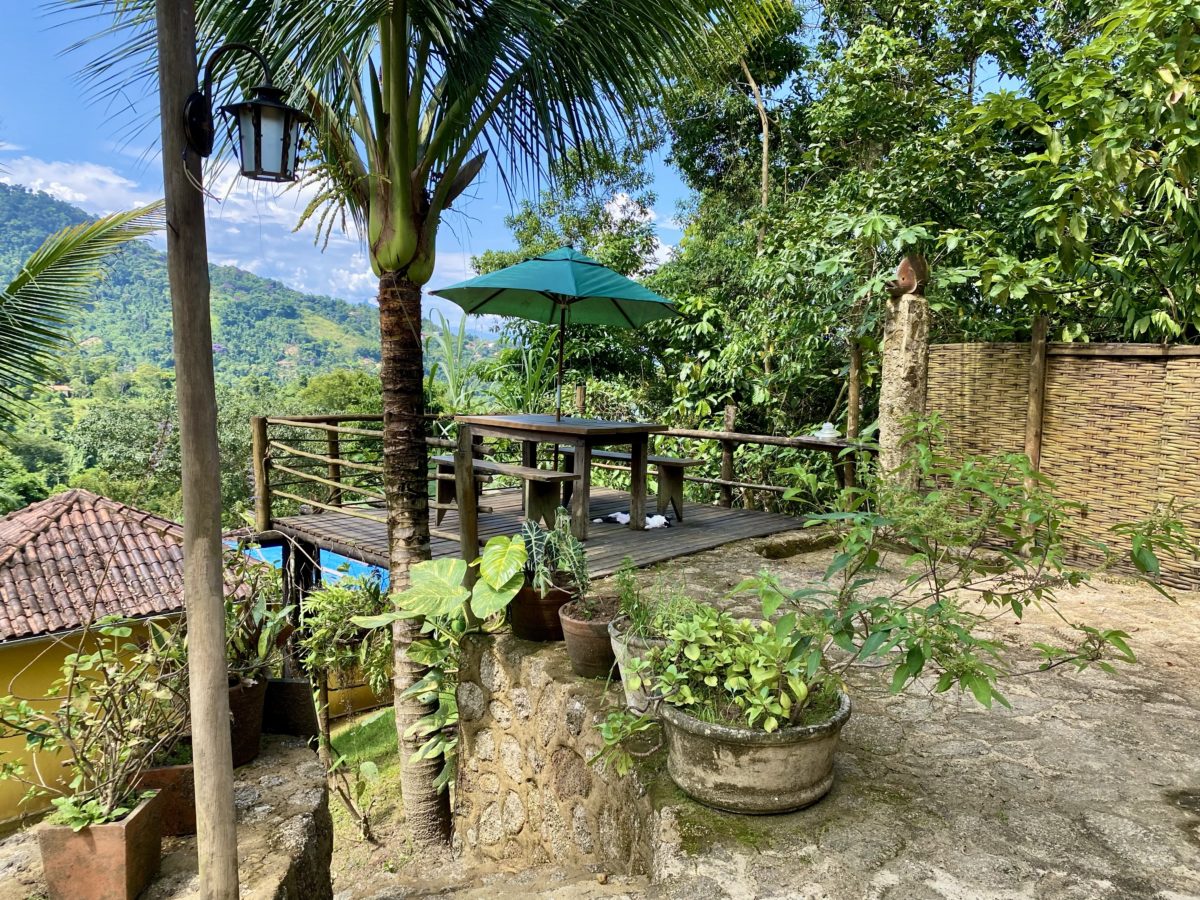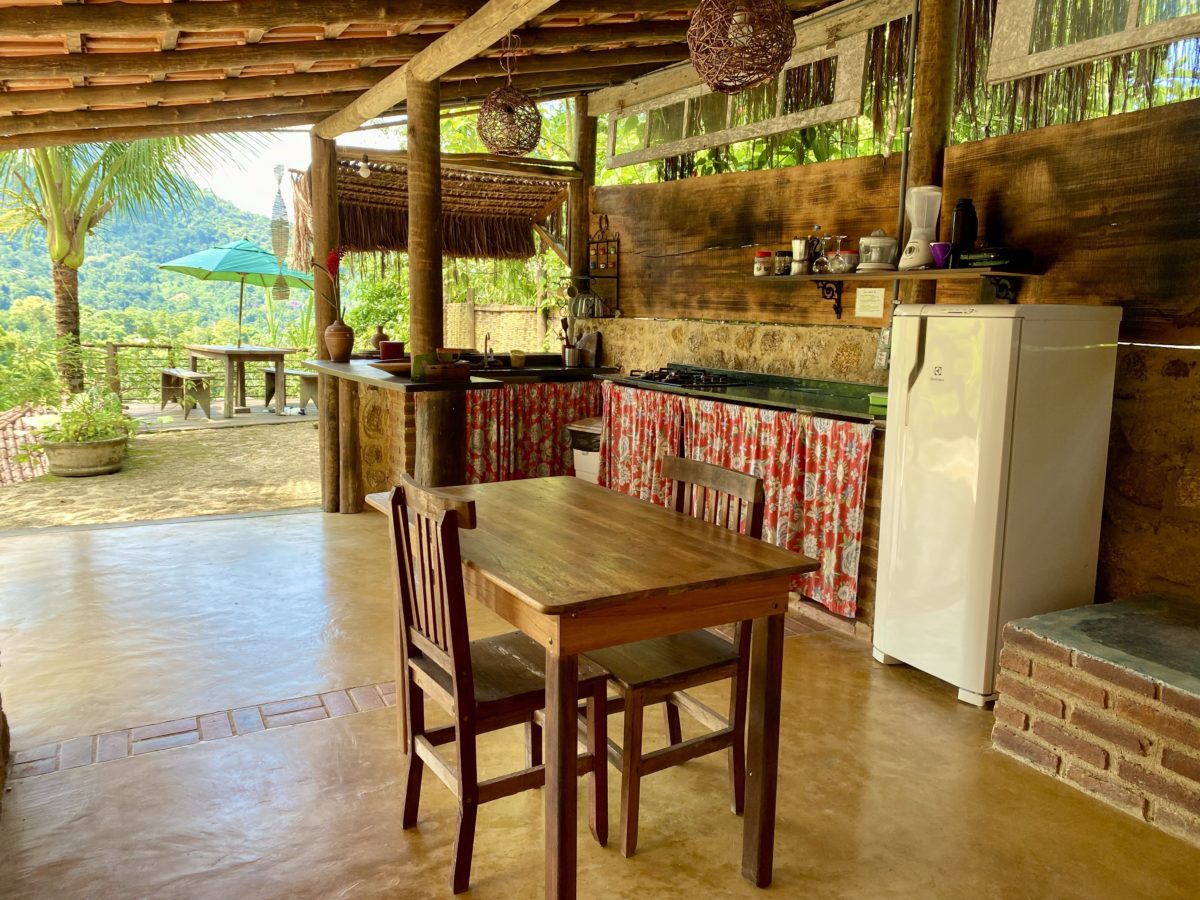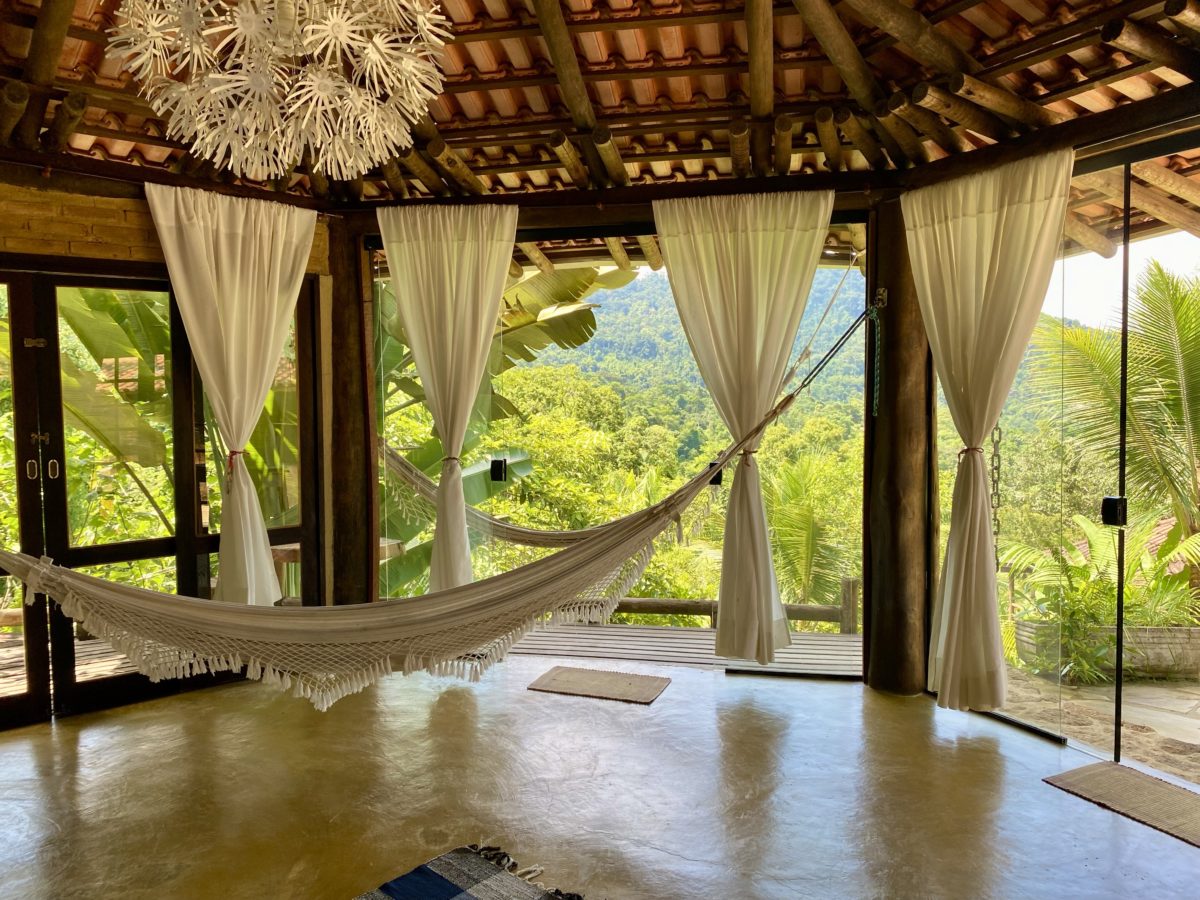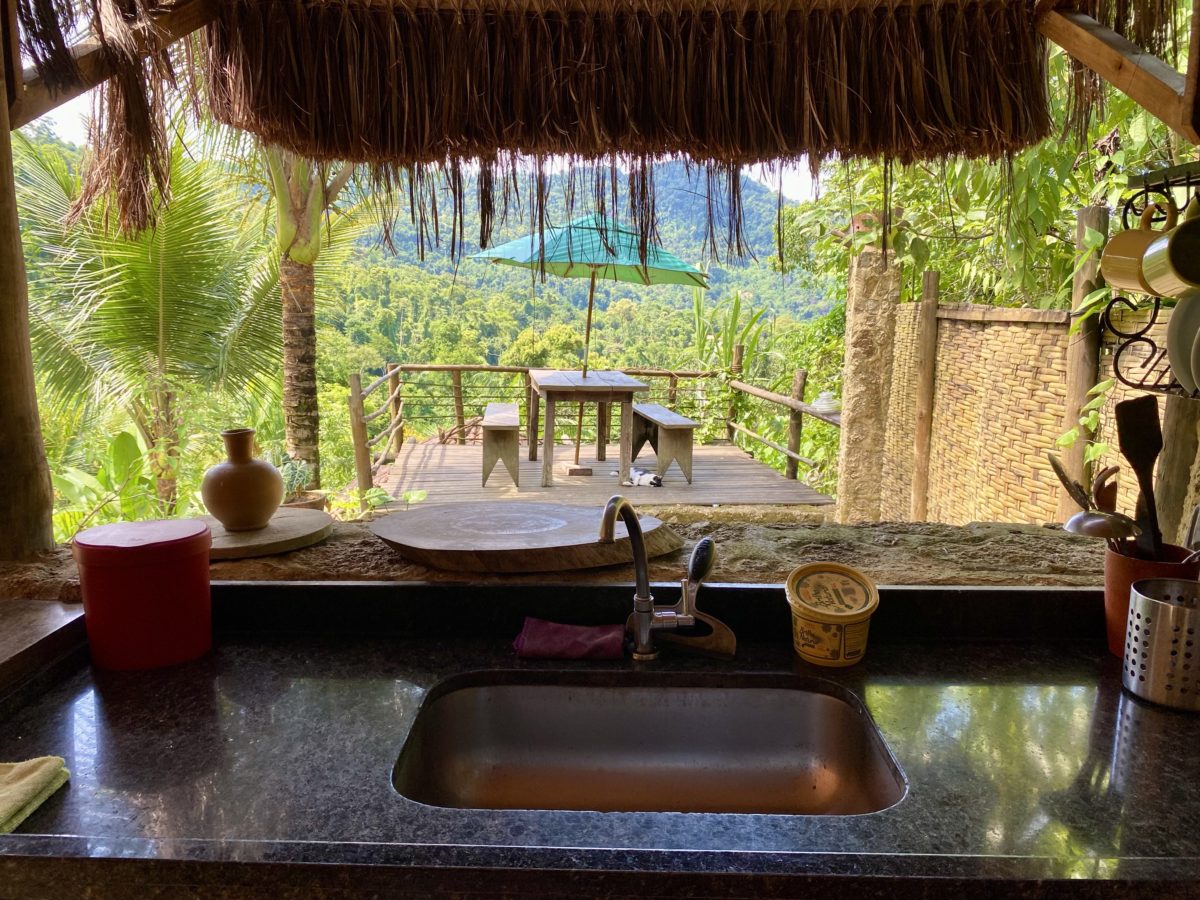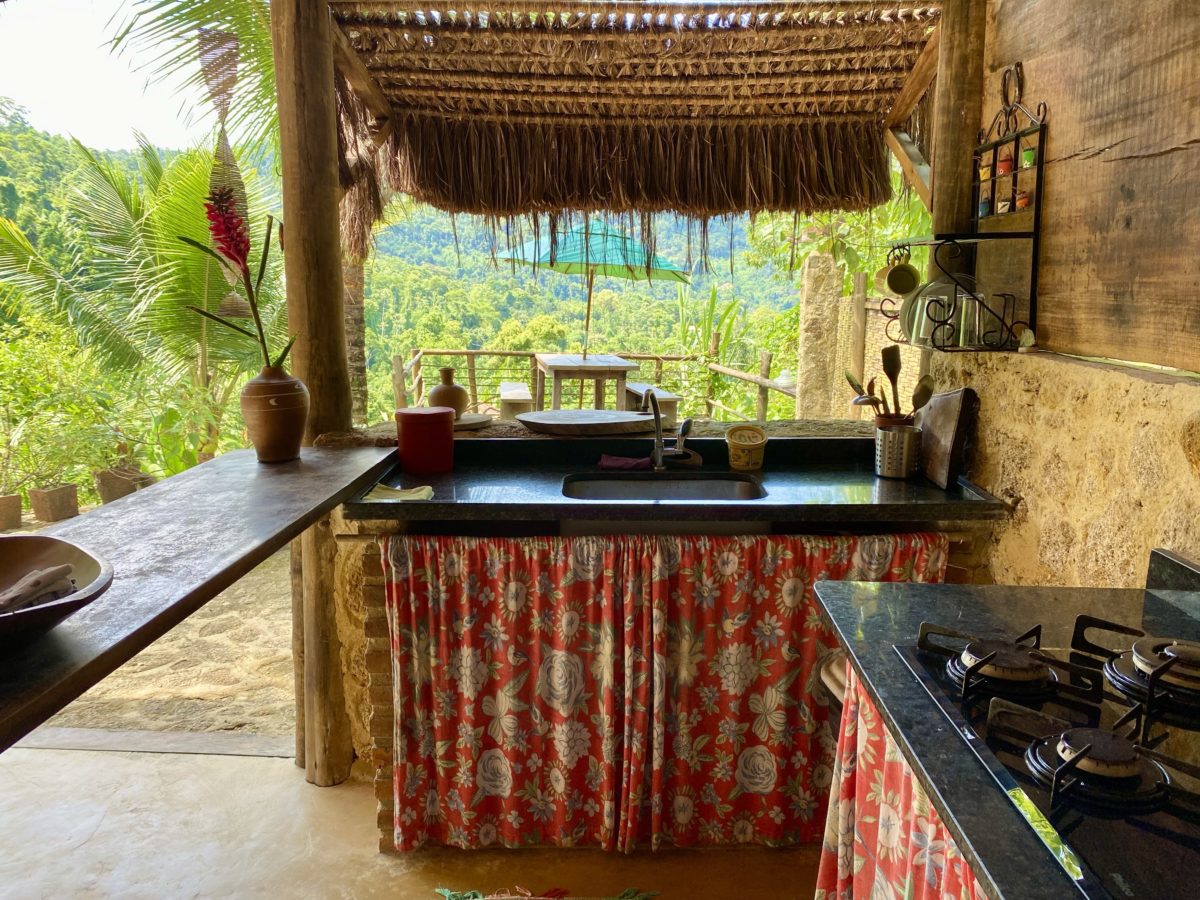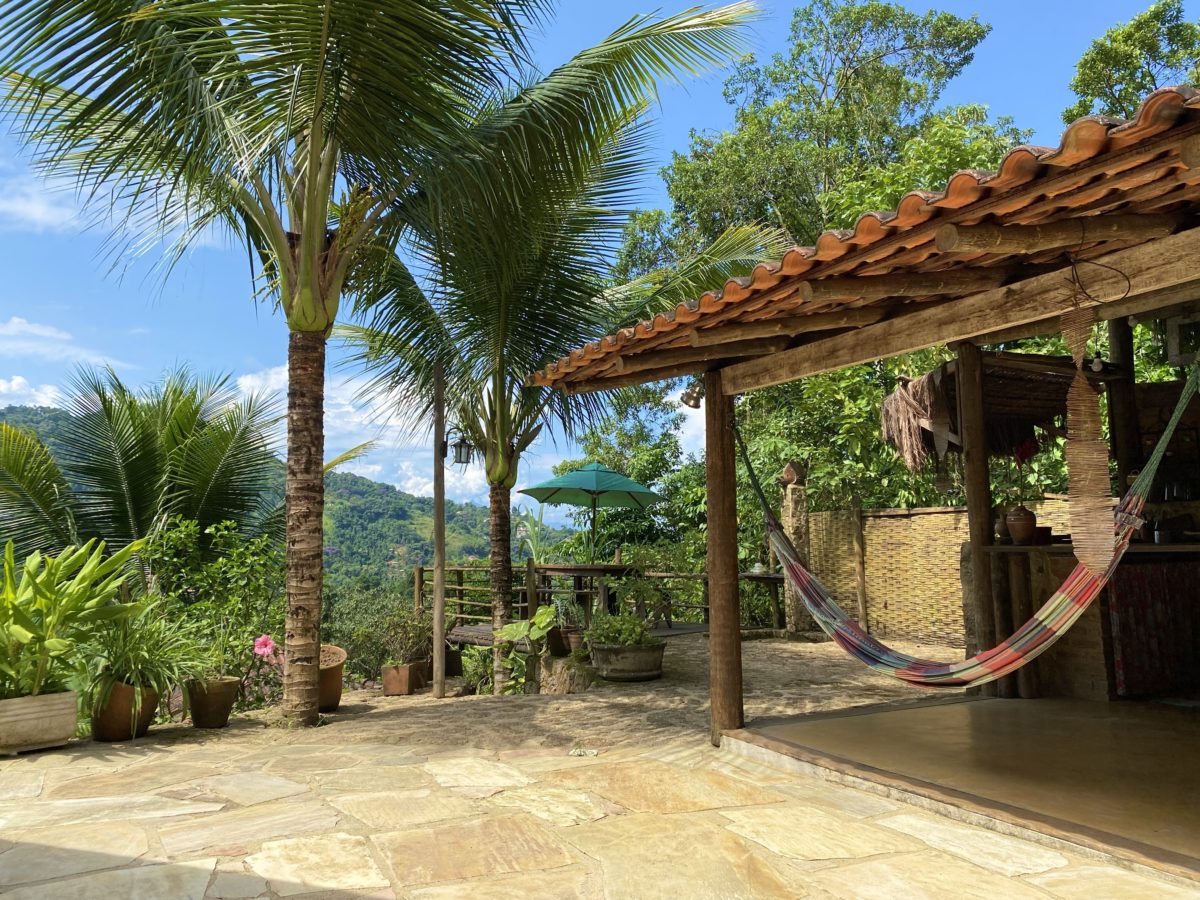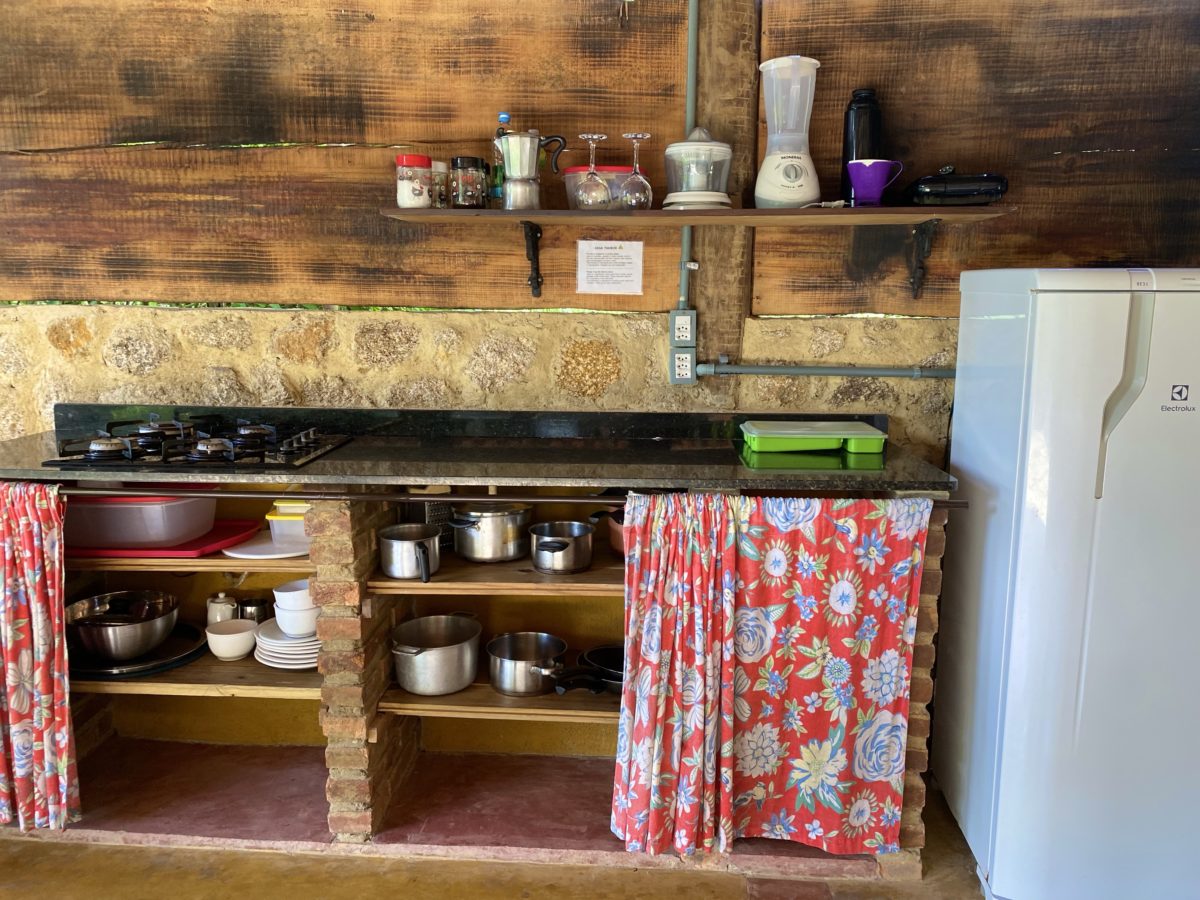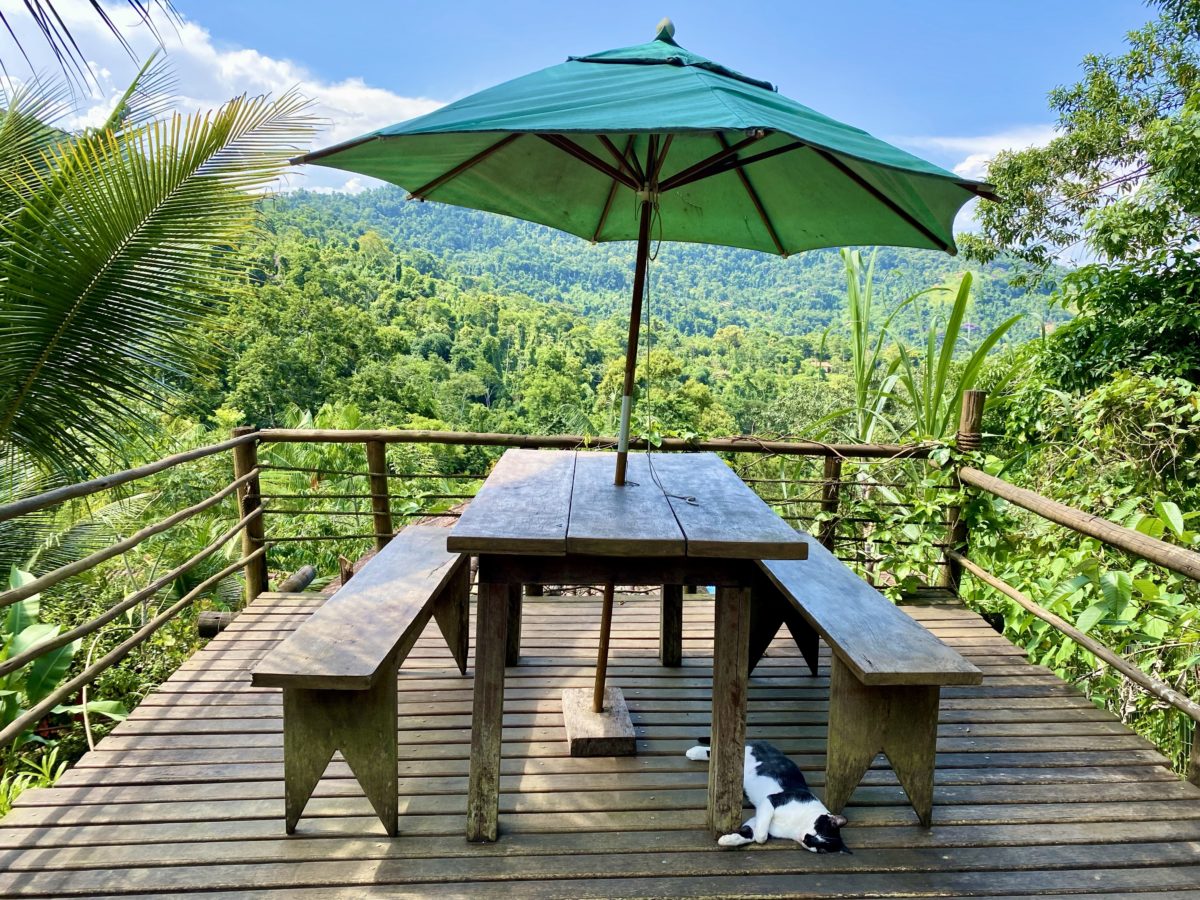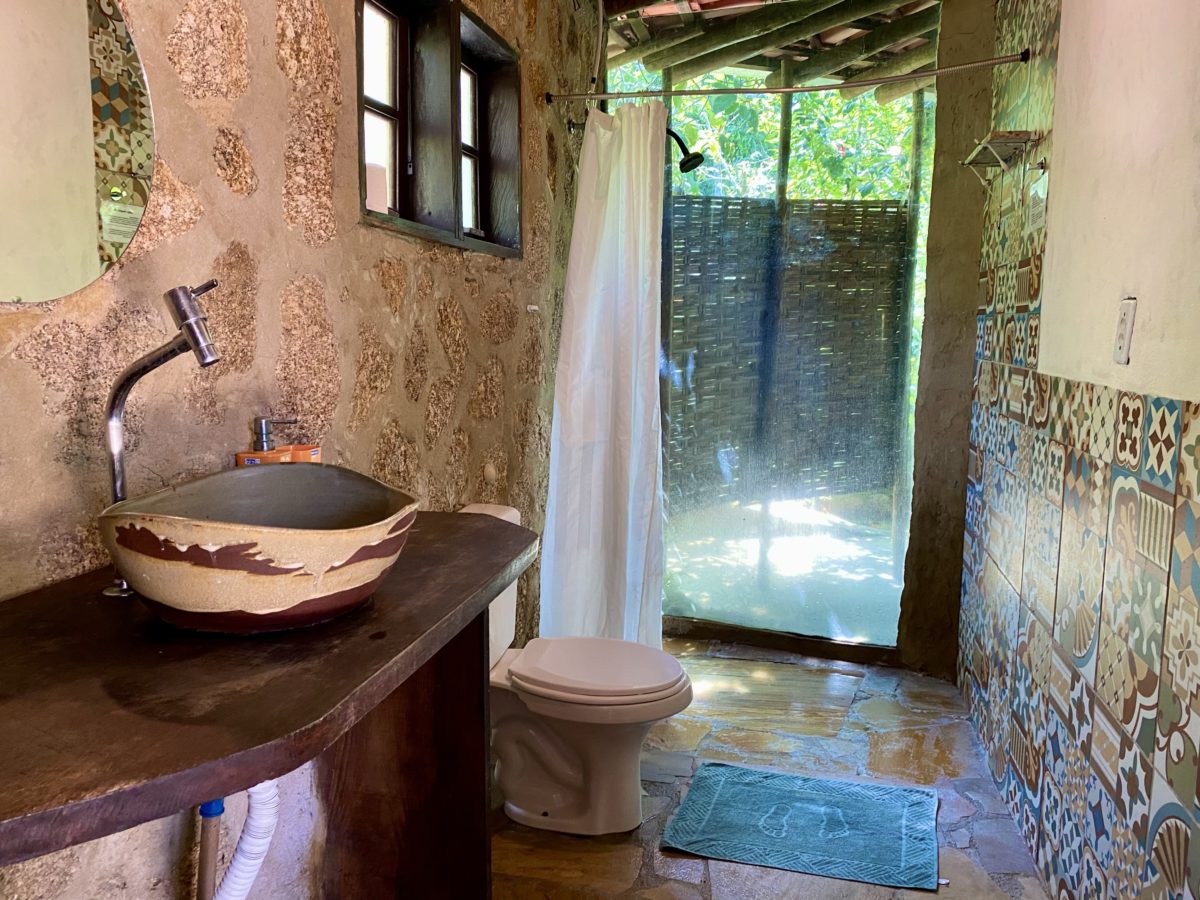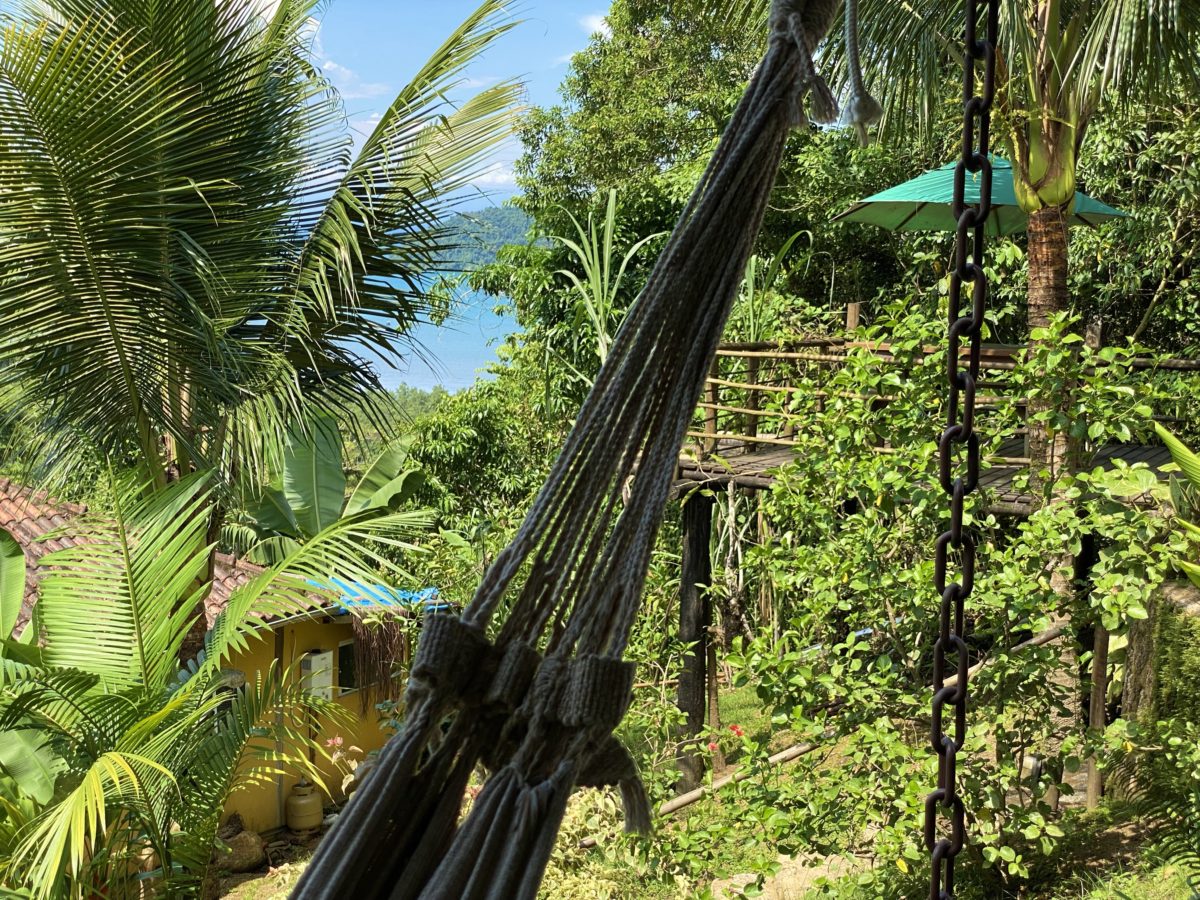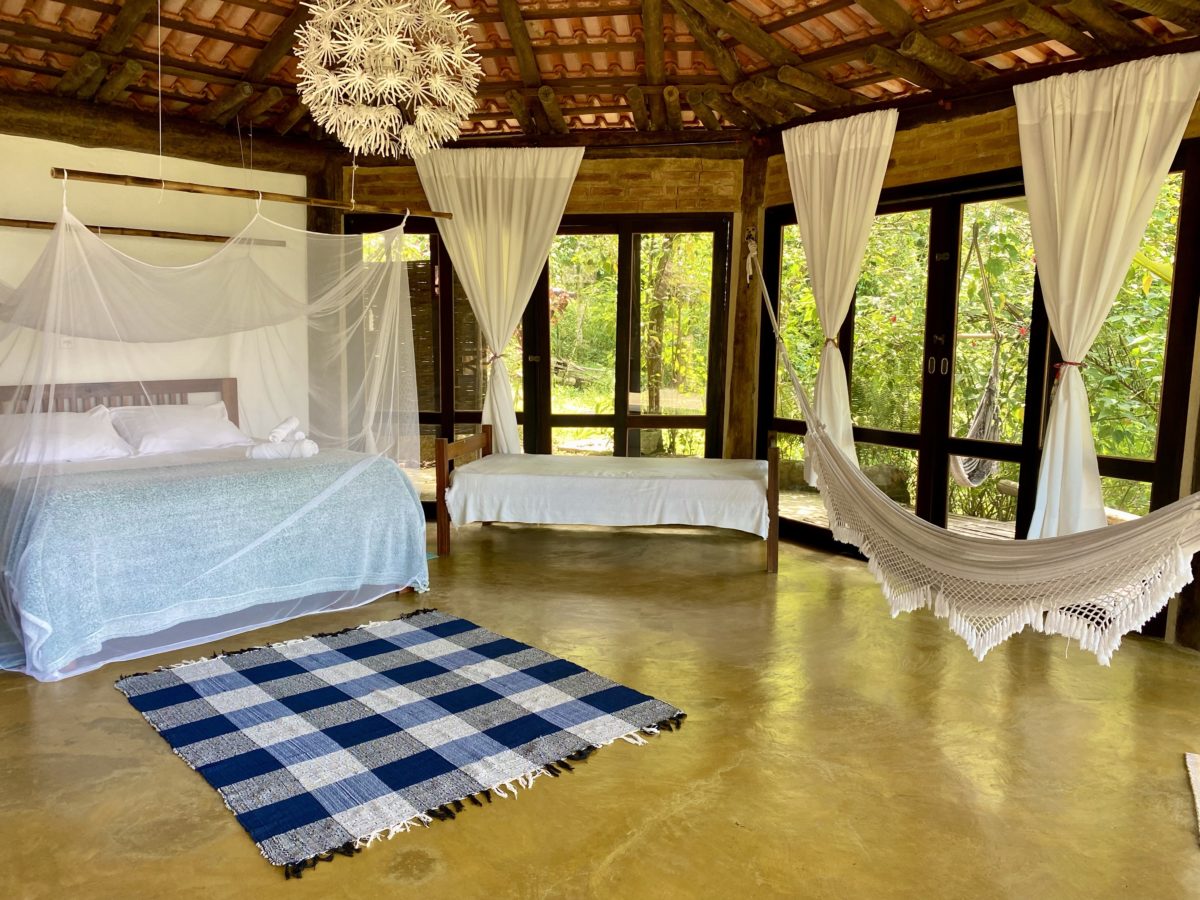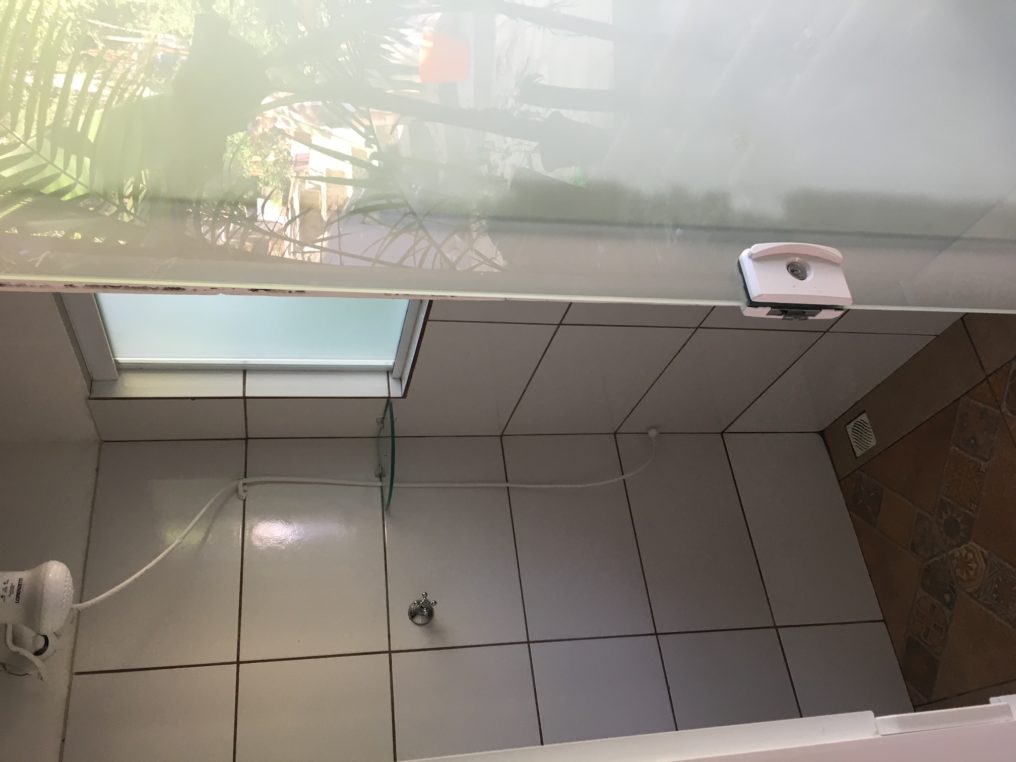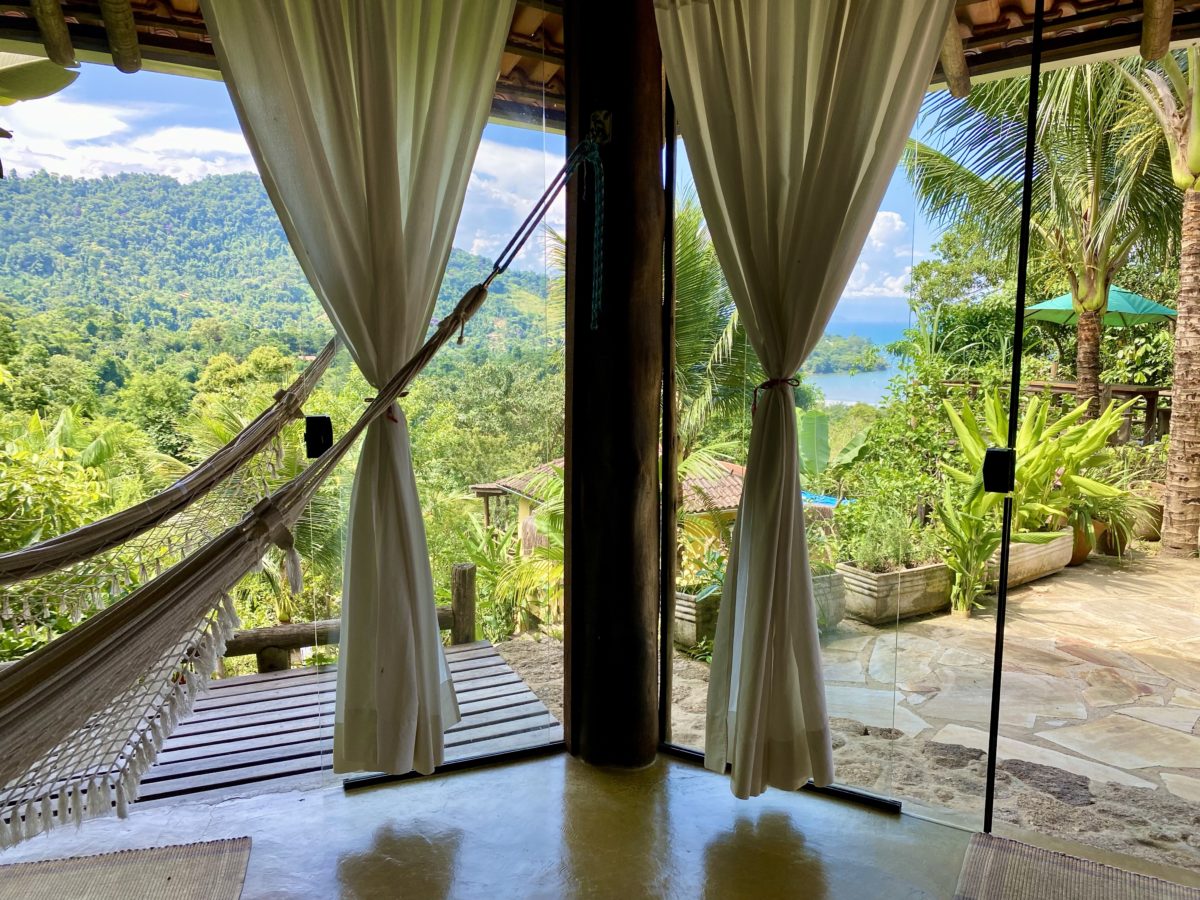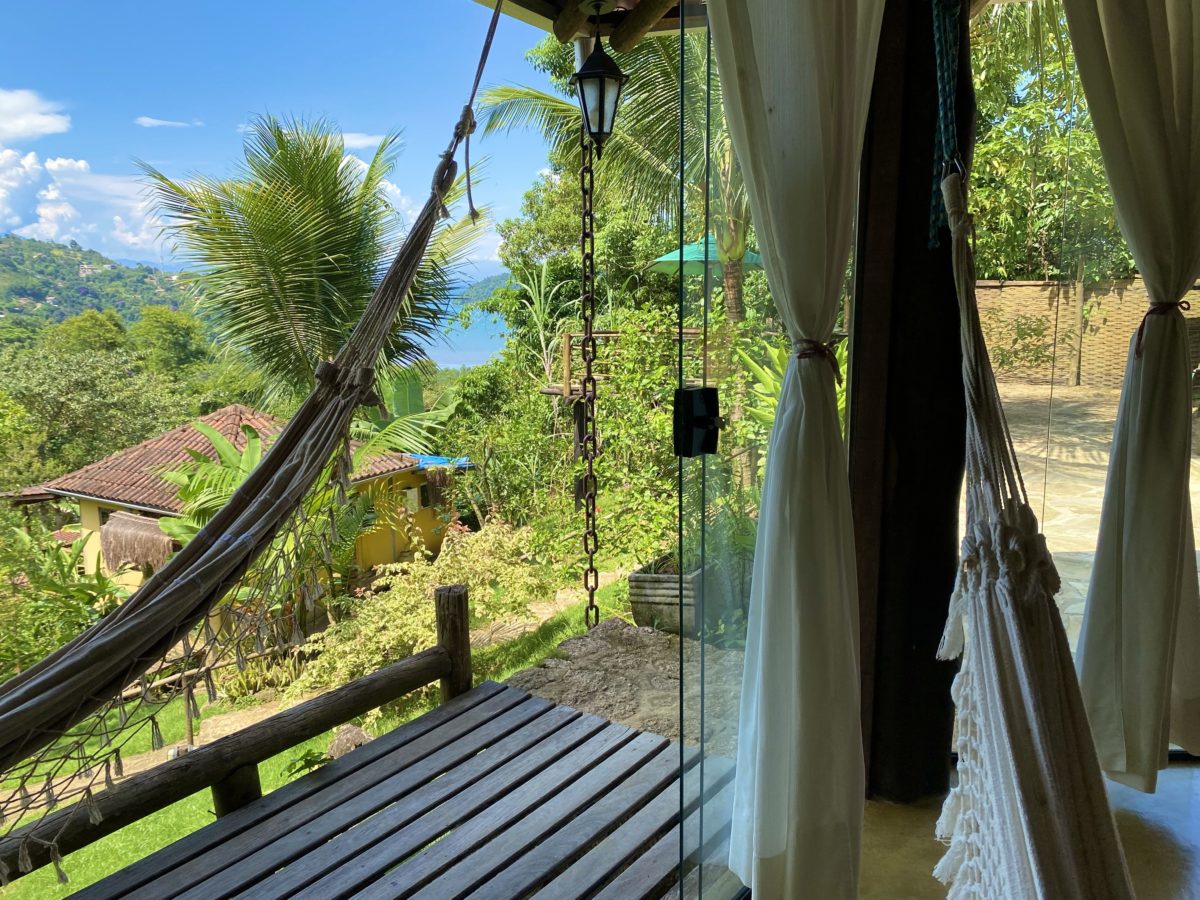 Please note:
The cabin is a private space for the guests.
The car park is at the front of the entrance, on a private and safe road. To access the cabin, you need to walk up a 20m stairway through the beautiful garden.
The access road is is a rural, 400m-steep road. However the road is cemented and accessible with any type of car.
Casa Tambor is a rural spot with a rustic style and a lot of nature. There are mosquitoes, insects, frogs. So we advice you to bring some repelent. We can provide mosquito nets for the bed.