This rustic and simple holiday home consist of one big room (40m2) with one doble bed and two single beds/sofas. In the room is a fan. The house has 6 big glass doors, so you have all around an amazing view. All the doors can be coverd with cortains. There is a privat bathroom just beside the room (outside, 2 meters, next door!). The bathroom is rustic and has a glass in the shower, which can be closed by a cortain. There's a large balcony around the house with hammocks, table and chairs. It offers an amazing view over the atlantic rainforest and the bay. The outdoor kitchen in front of the bungalow, the patio and the deck is privat for you. The washing area is behind the kitchen and it can happen that the cleaning women needs to use the area during the day. However we would advise you before this happens.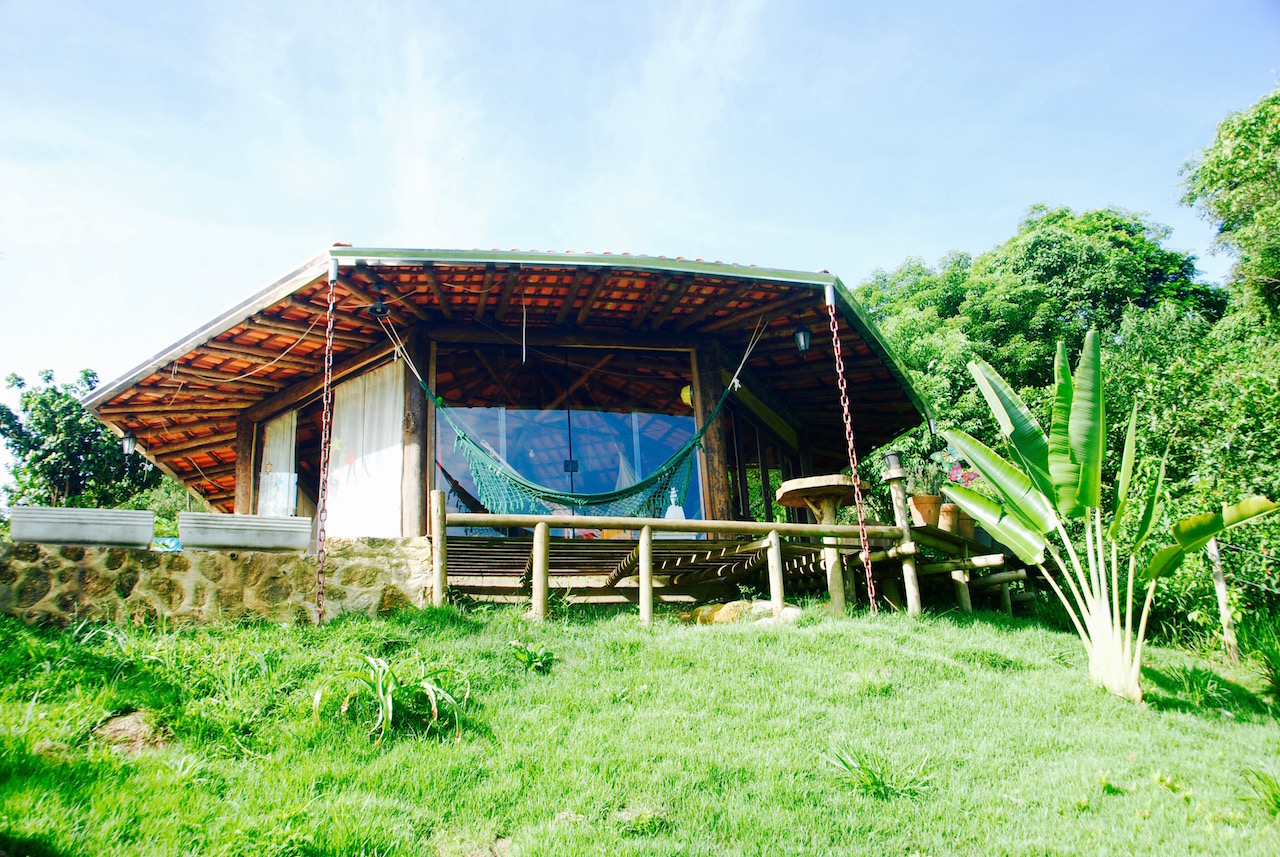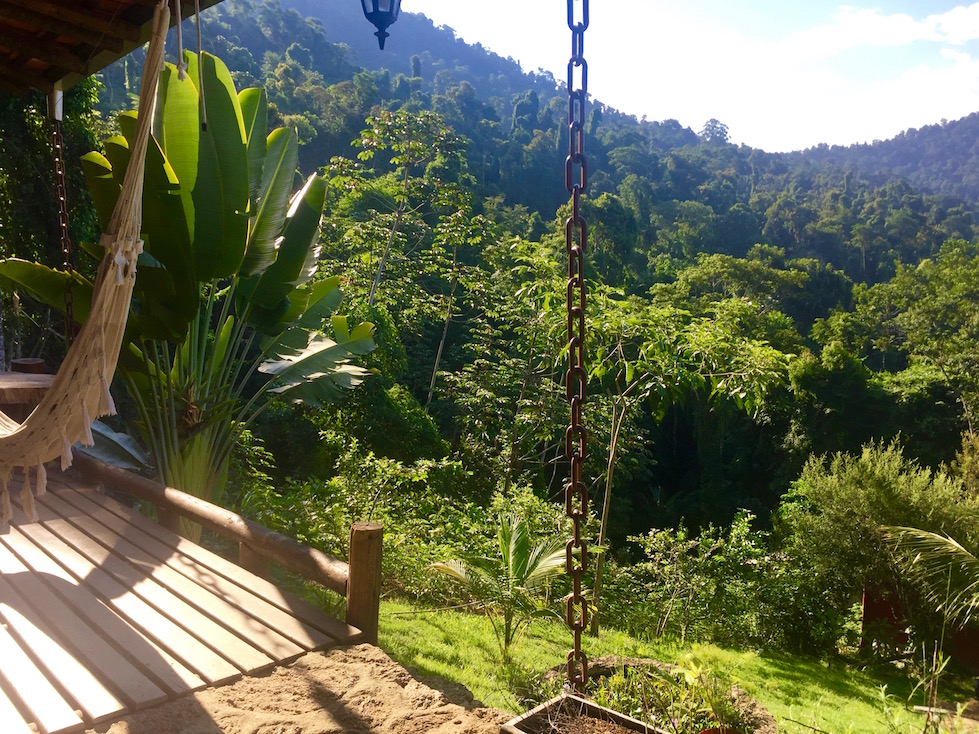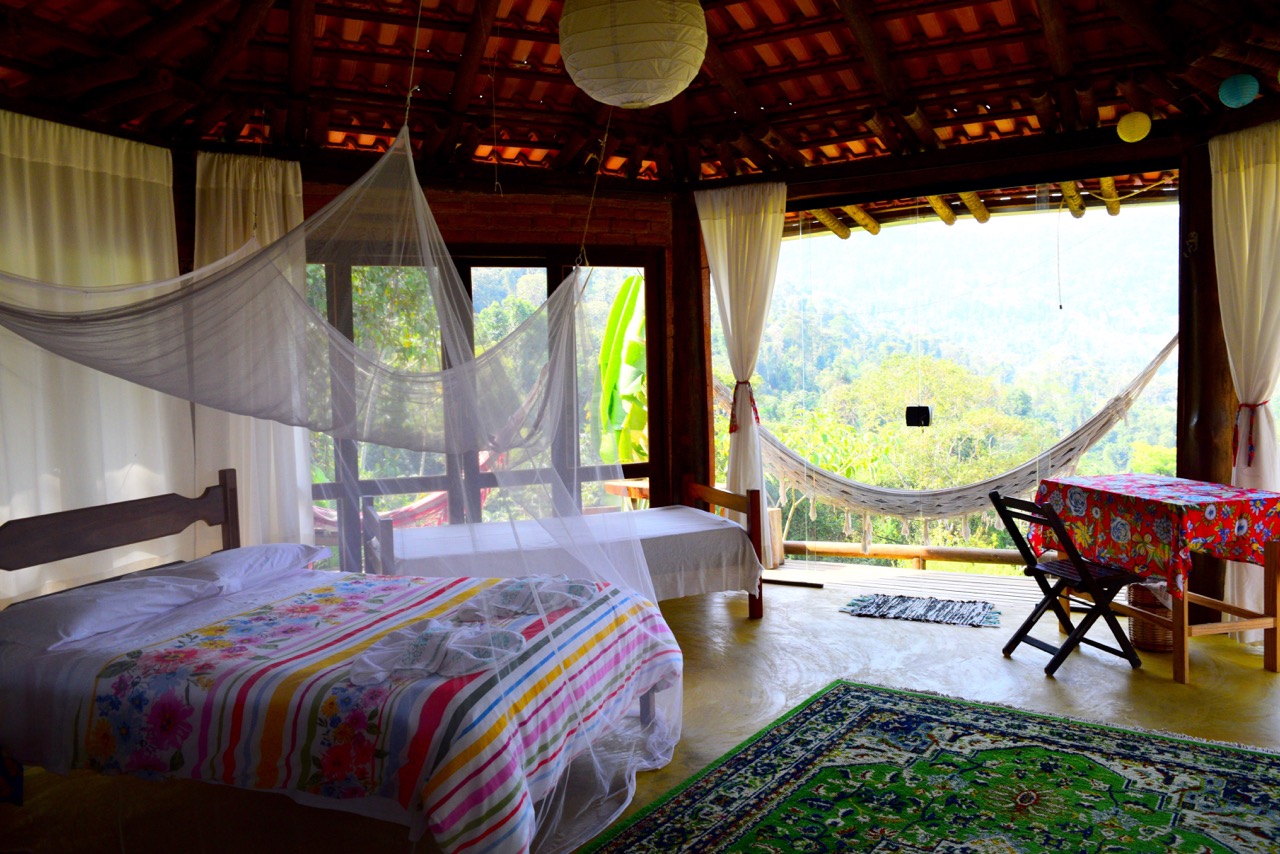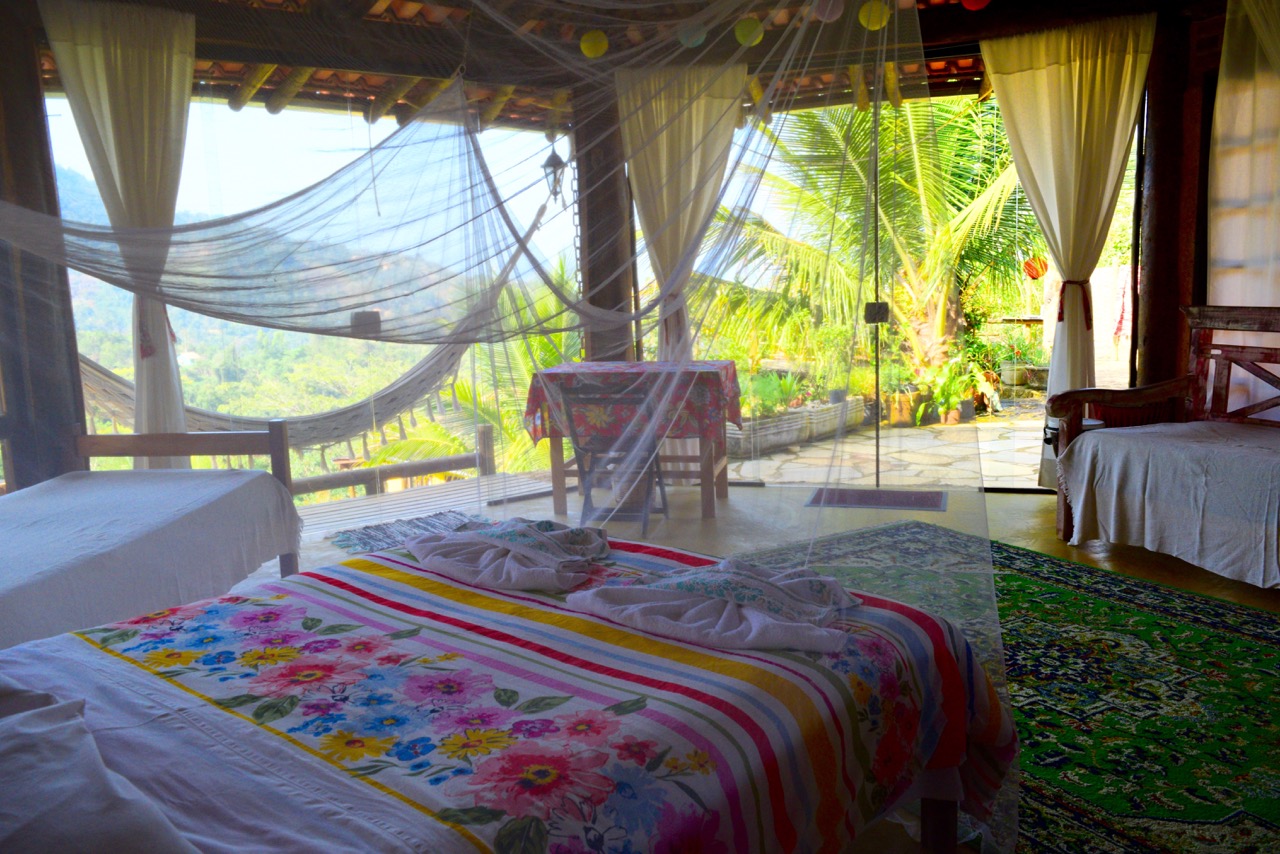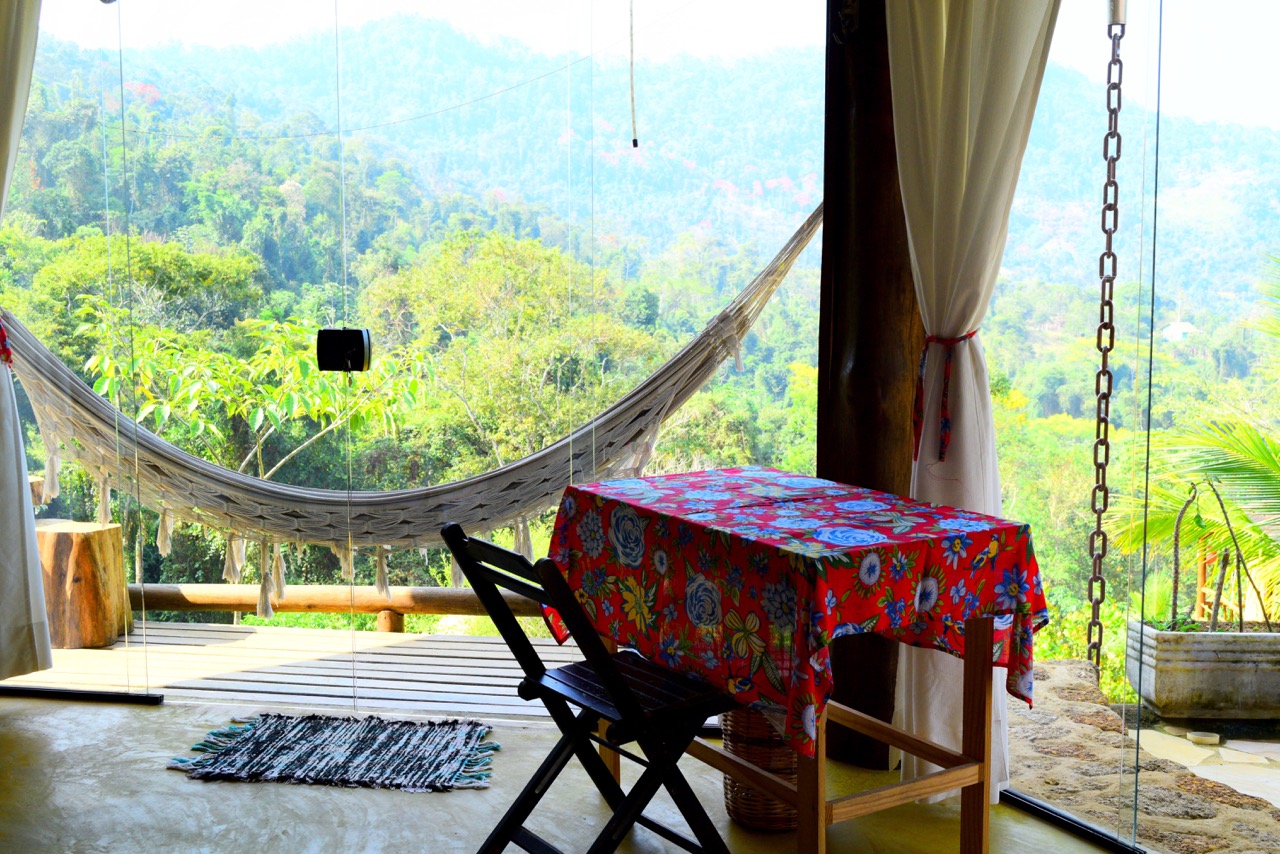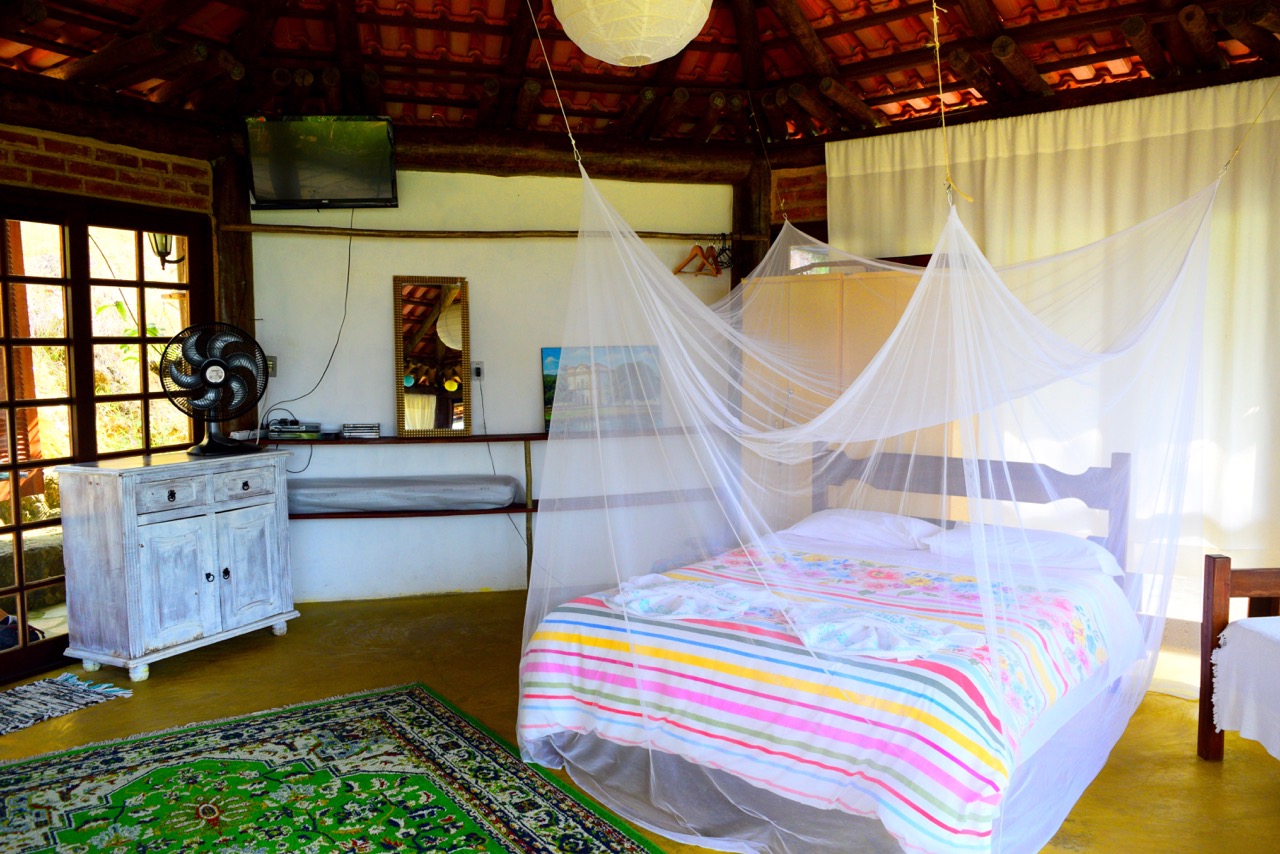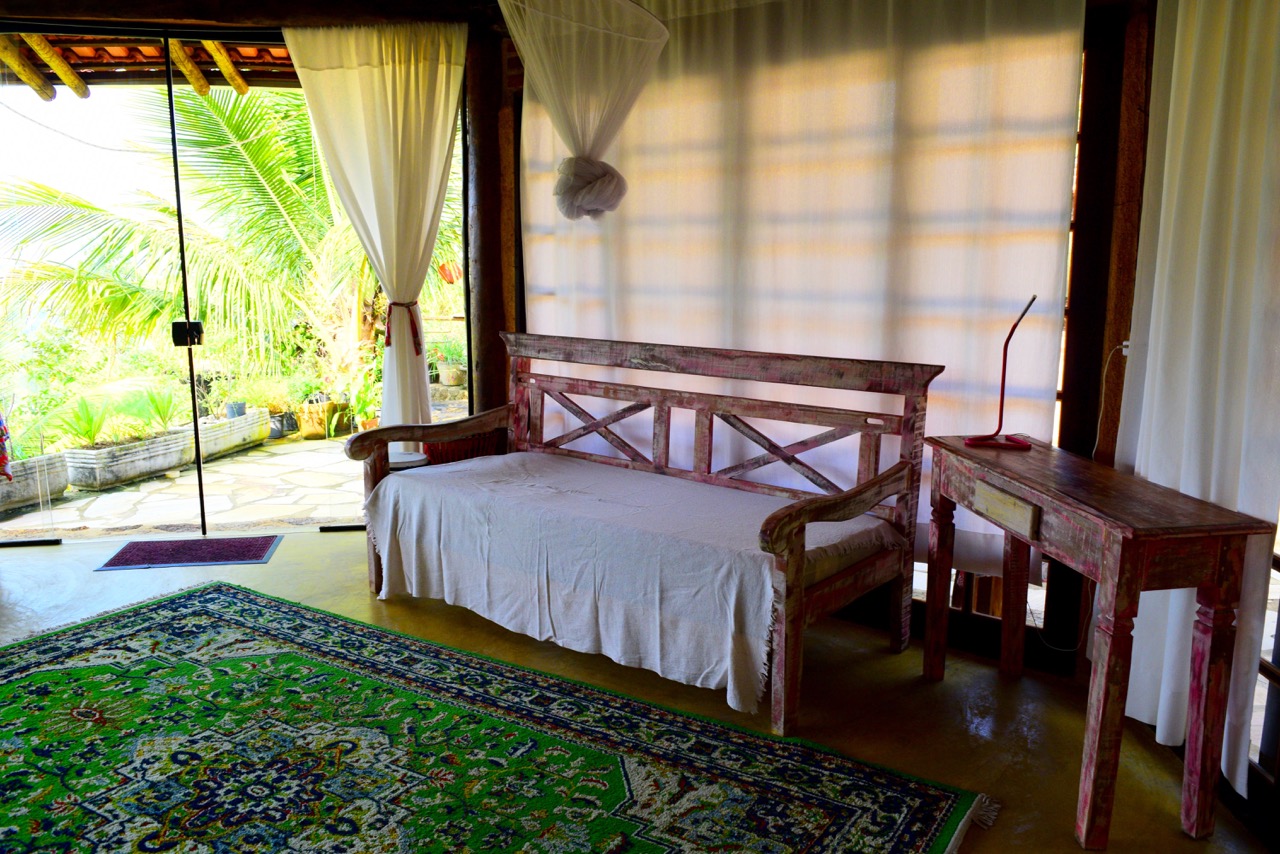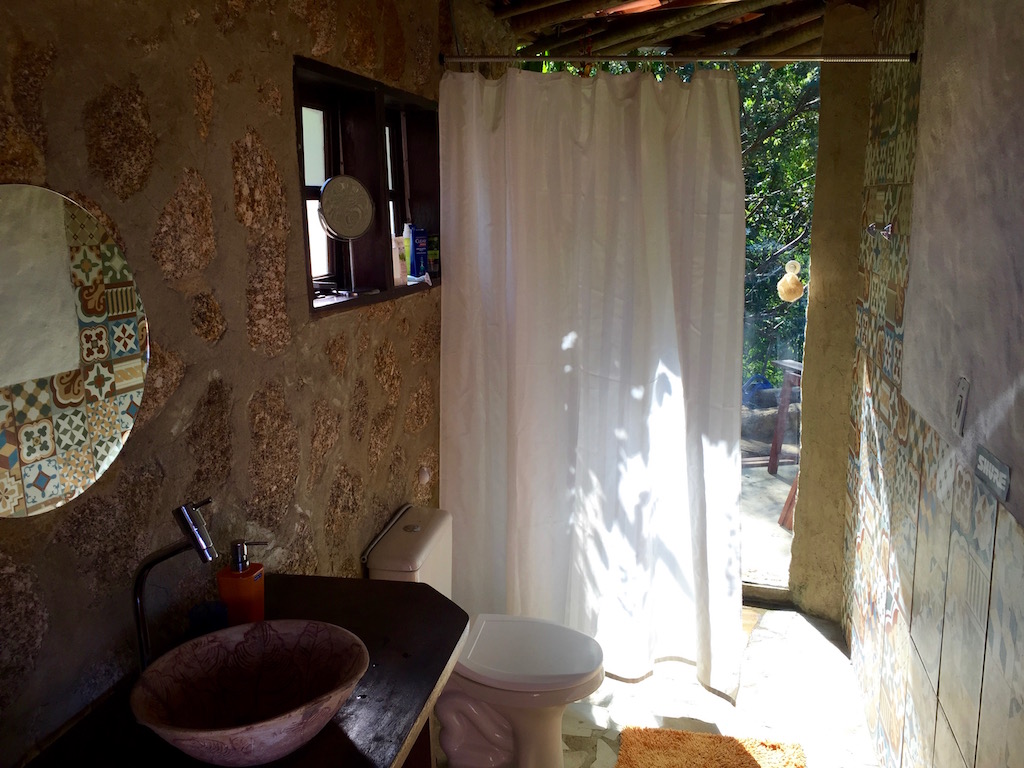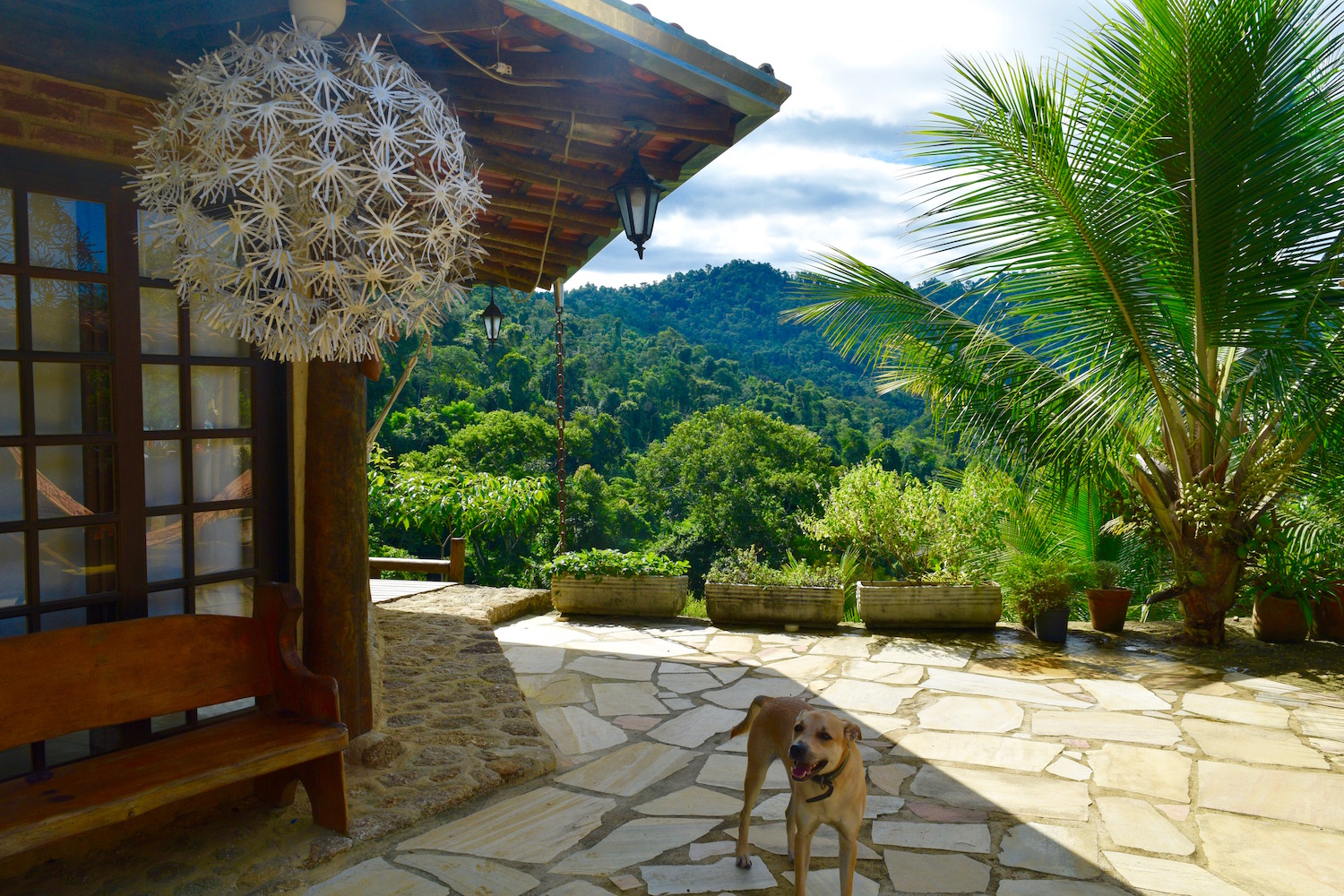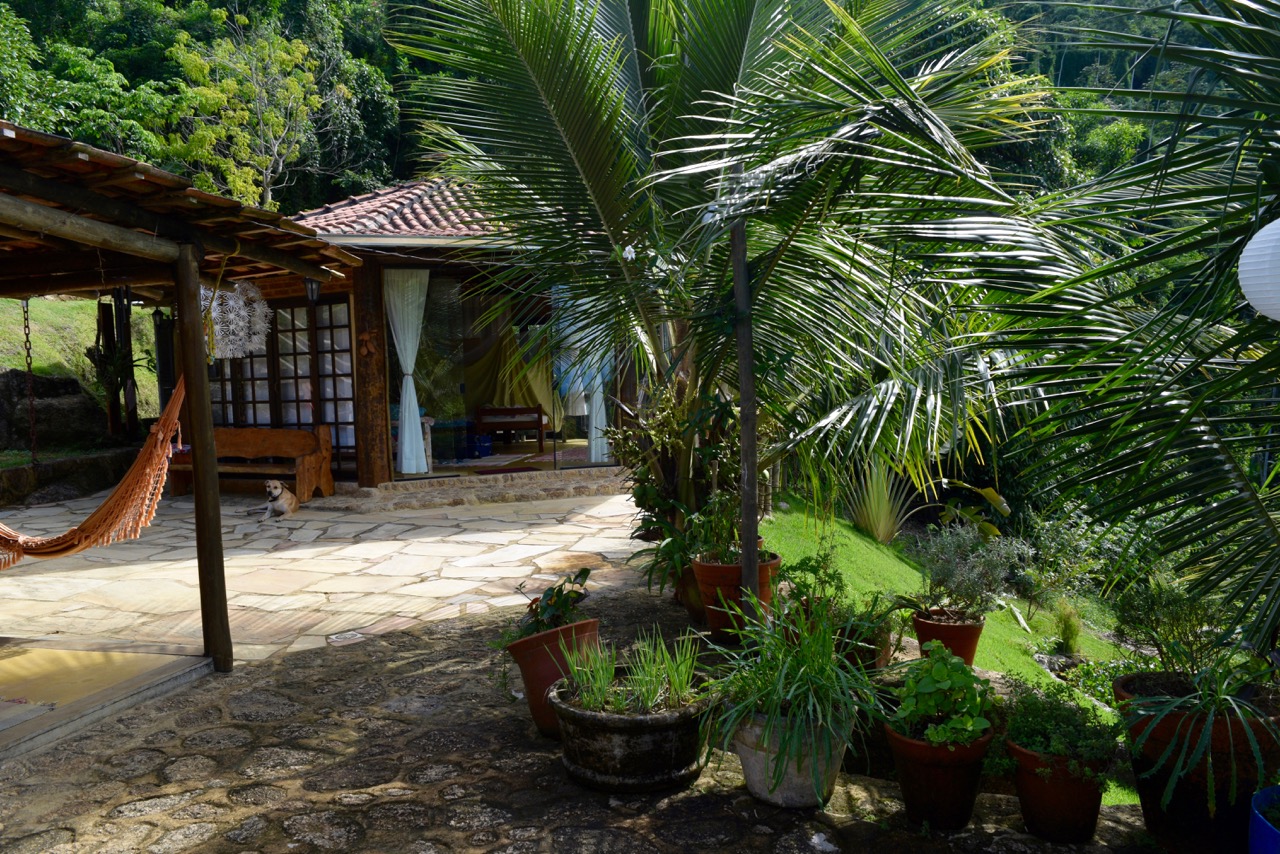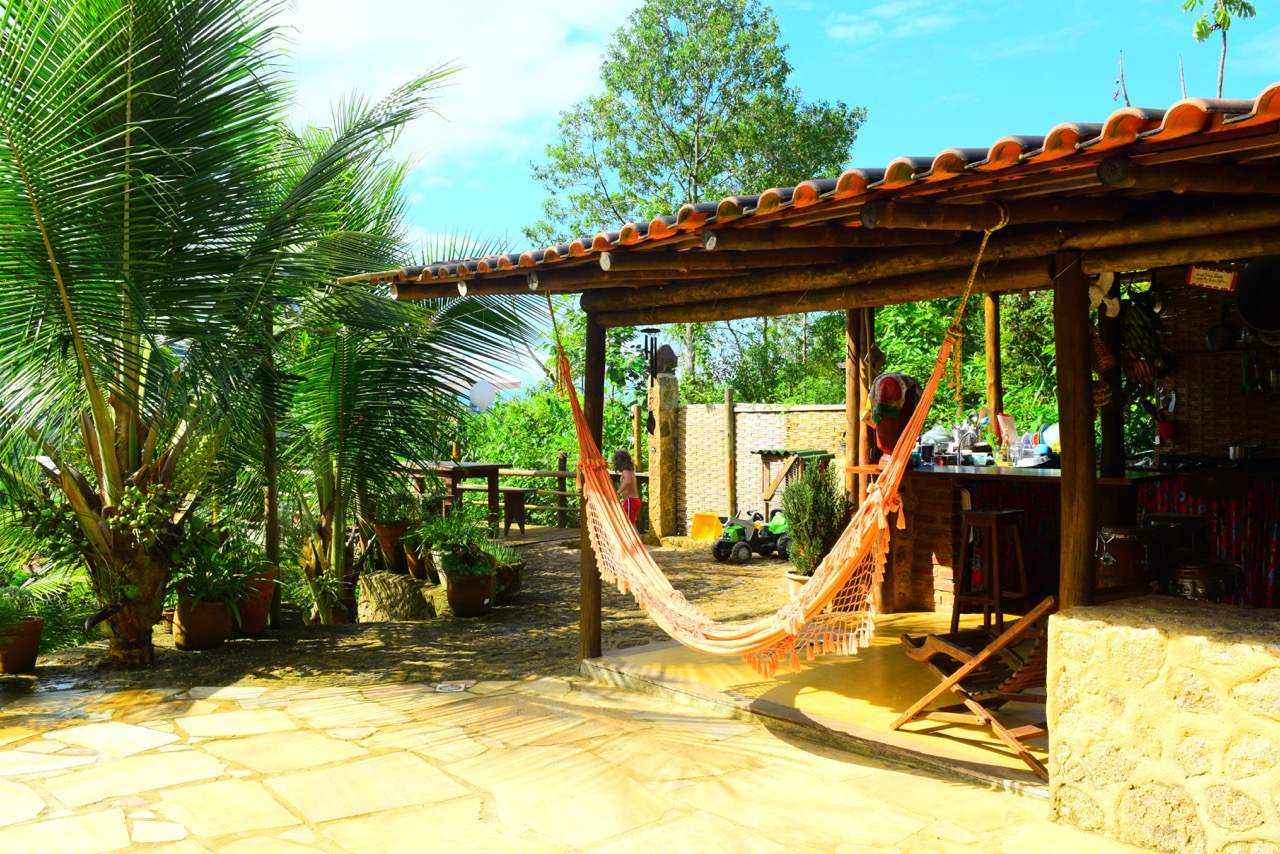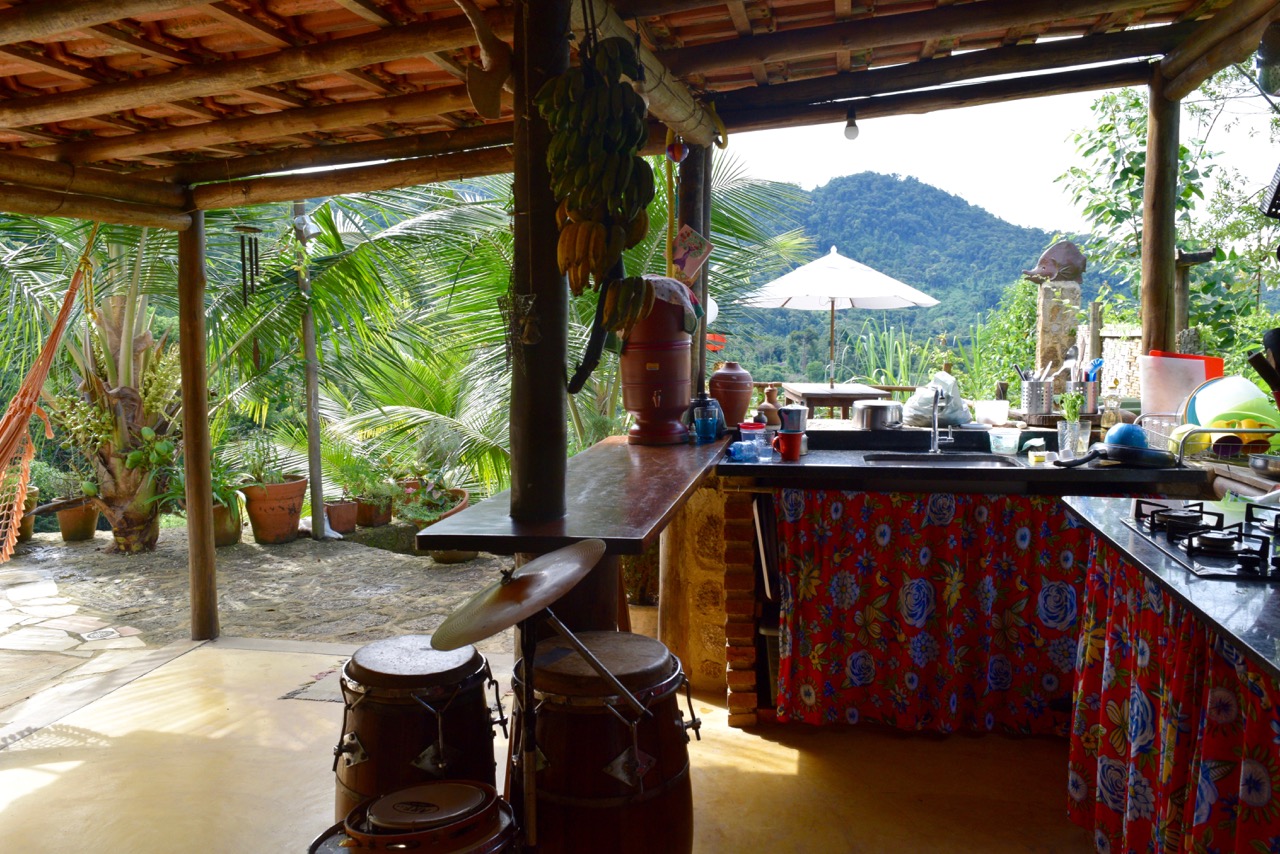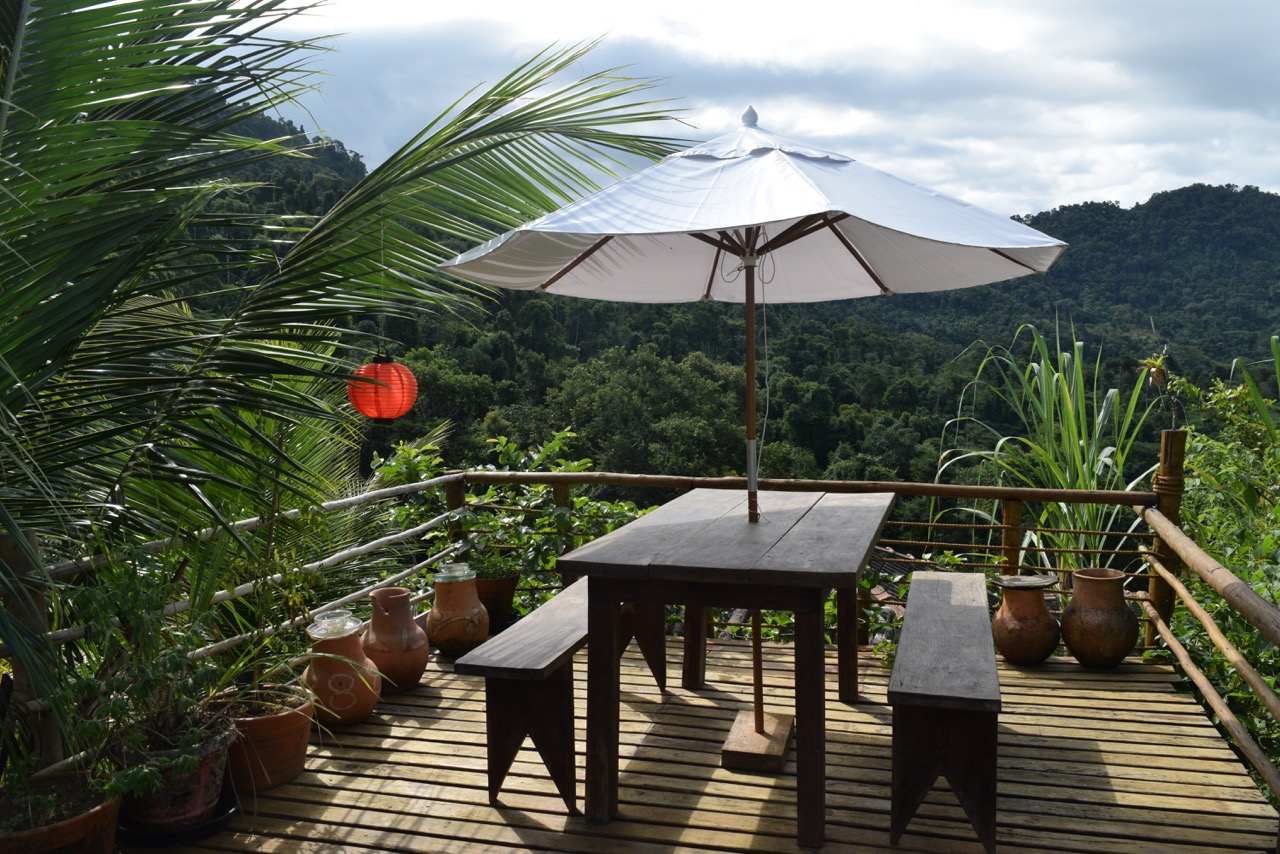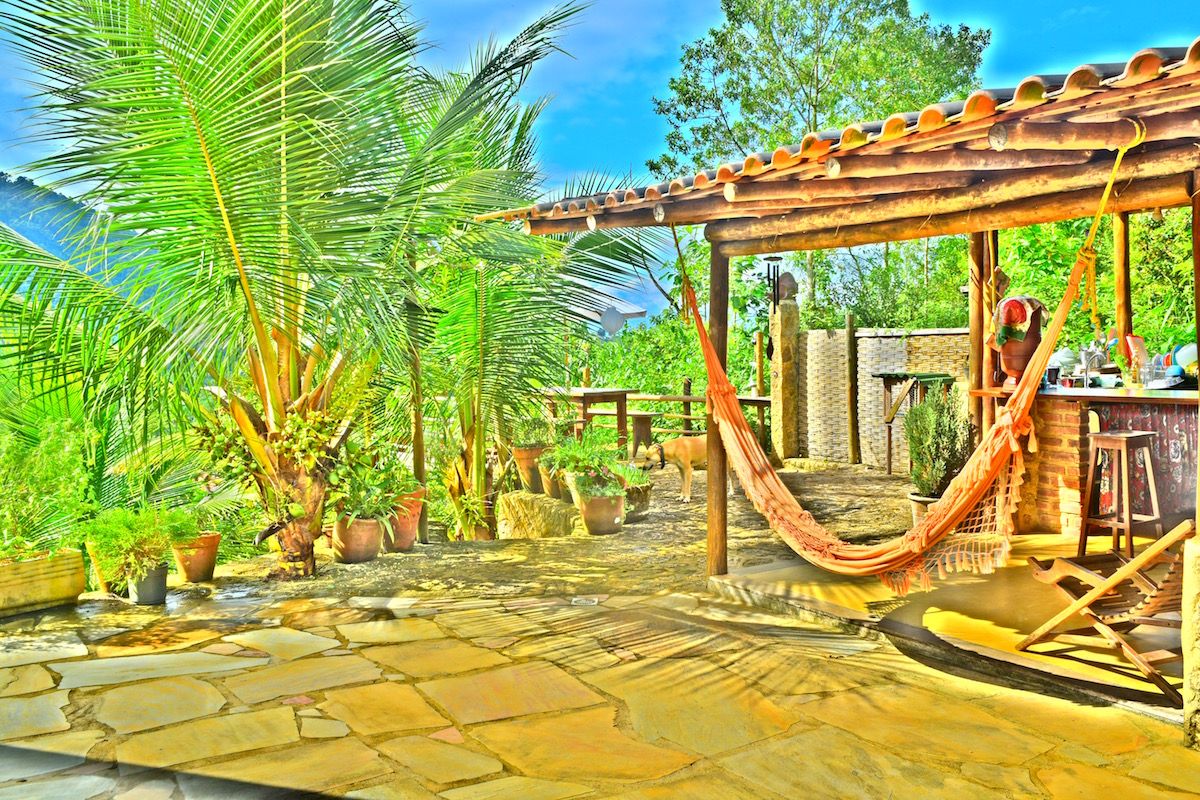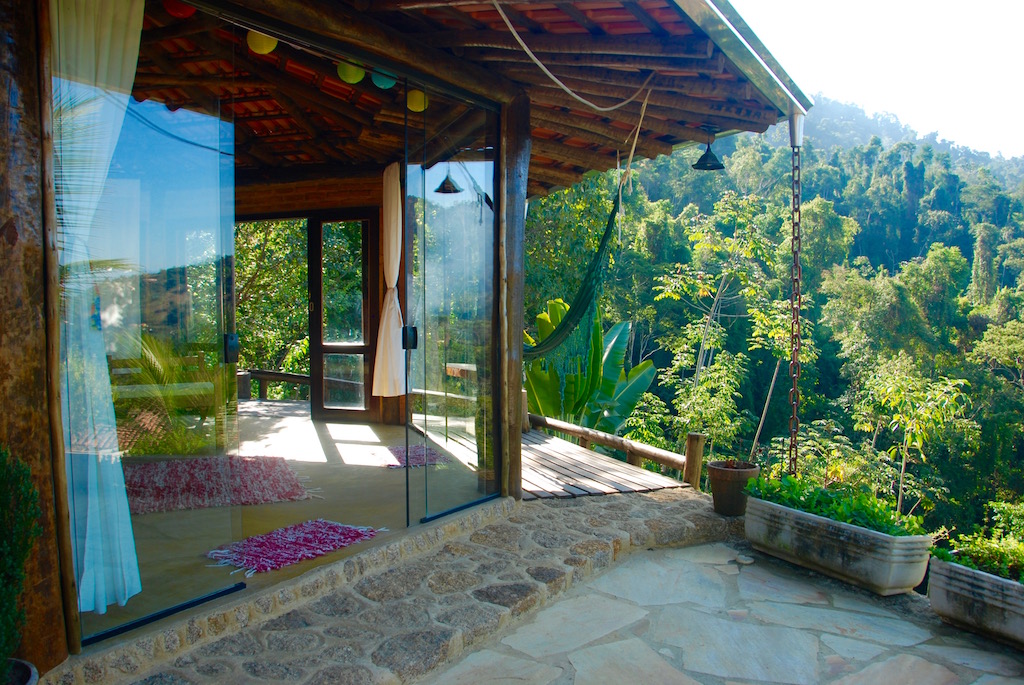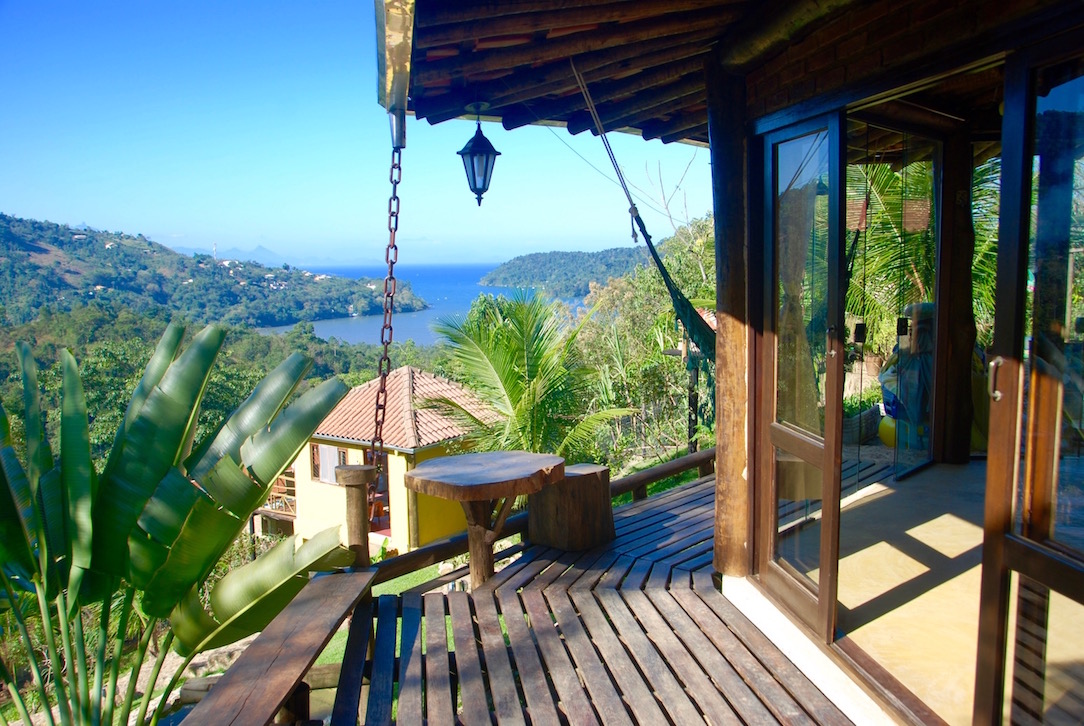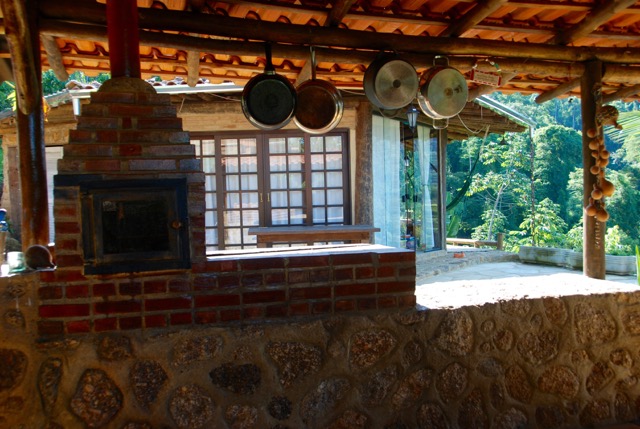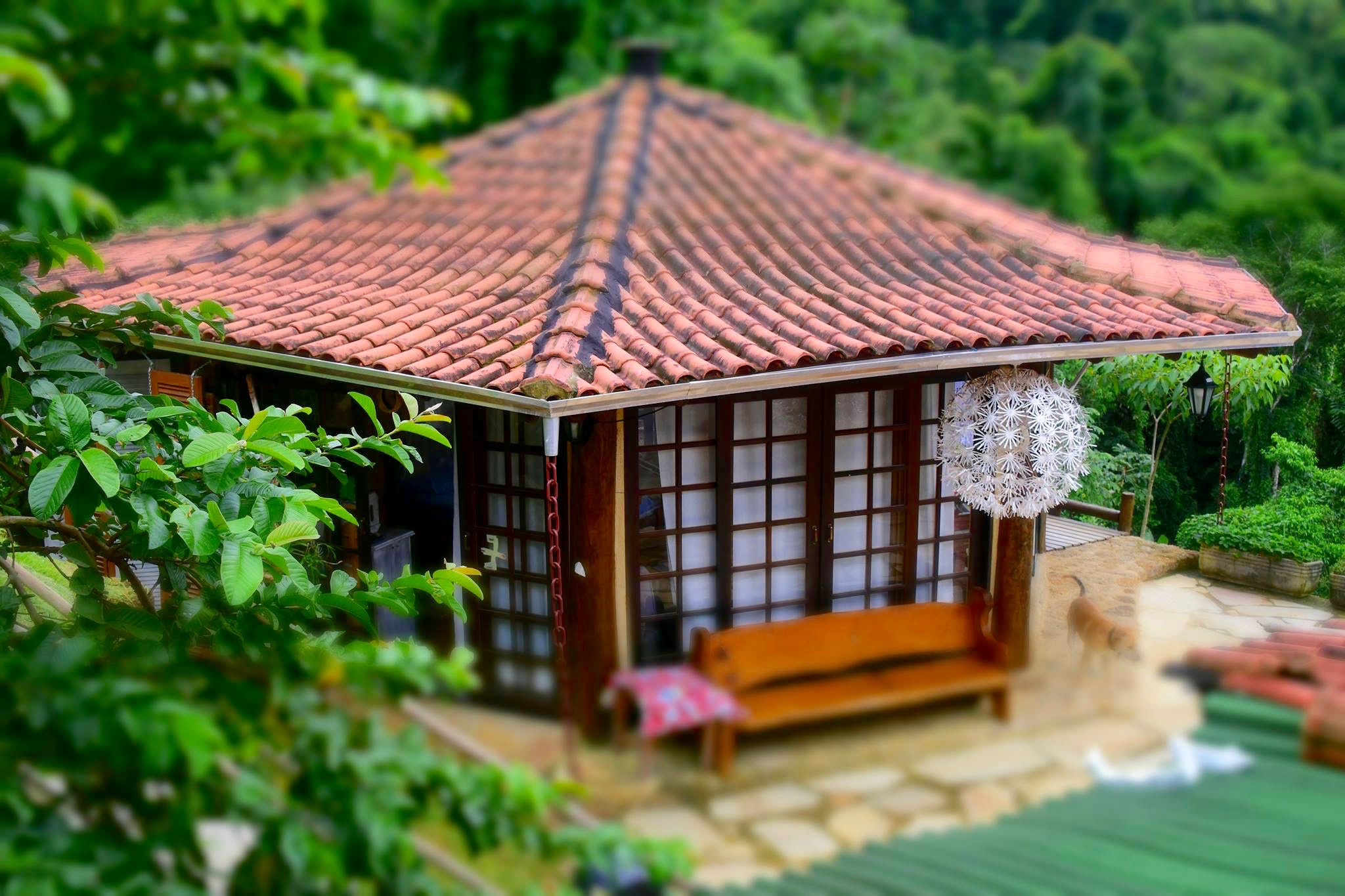 Please notice:
The cottage is private for the guest. Furthermore the visitors are welcome to explore the location. Besides a varity of exotic fruit trees and medicinal plants, the location has an organic garden, seatings, lawns, a fireplace, a pond and more.
The car parking is at the entrance, you need to go down/ up a 30 m stairway through the beautiful garden to reach the house.
The access road is rural, 400 meter steep road, but all cemented. Its possible to go up with all kind of car.
There are 2 easy going dogs and 1 cat living at the territory. They never enter the houses. However they could hang around at the patio or the outdoor kitchen.